The number of Mexican gray wolves in the United States jumped by nearly 25% last year. That growth in numbers is good news for an animal that was in danger of dying out. But not everyone is happy about the news.
Long ago, Mexican wolves were common all through the Southwest US and northern Mexico. But as more ranchers spread across the area, the wolves were hunted until they were almost wiped out. The Mexican wolf is the rarest kind of gray wolf in North America.
In the 1970s, the US government began a program of raising Mexican wolves, and releasing them back into nature.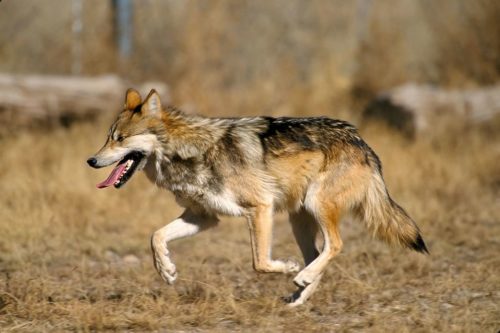 The goal of the program was to help the wolves spread back across the area they had once roamed. The wolves are an important part of the balance of nature in the area. The first wolves were released in 1998, and the program has continued since then with mixed success.
The results of the latest count of Mexican wolves was recently announced by the US Fish and Wildlife Service (USFWS). A total of 42 wolf packs were found in the wild, and half of them had pups last spring. Around 90 pups were born in all, and 58% of the pups survived.
The count reported a total of 163 wolves, which is nearly 25% more than last year. Over the last 10 years, the numbers of wolves have been increasing by about 15% a year.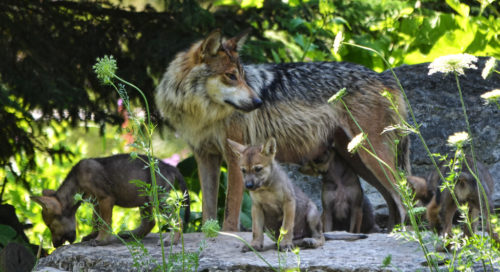 One change wildlife managers have made recently is placing pups into groups of wild wolves while they are young. The wolves that are returned to nature when they are young seem to be far more successful than wolves who go into the wild for the first time as adults.
Mixing in new wolves from outside the packs also improves the overall long-term health for the wolves as a group. Wildlife managers were pleased this year to find some of the pups that they had placed last year are still alive and doing well.
"The count shows we have more wolves…and more pups born in the wild than ever before," said Amy Lueders, who works for the USFWS in New Mexico. Wildlife managers still hope to increase the number of wolves to about twice as many as there are now.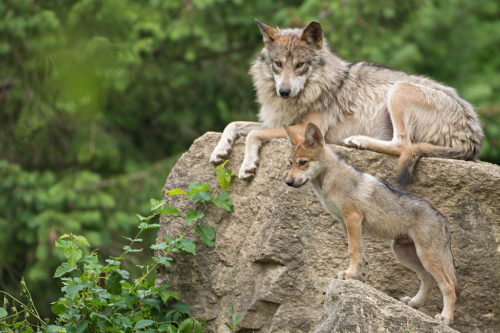 Not everyone is happy about the increase. For ranchers, who must protect their cattle (cows) and calves from the wolves, the increase is likely to mean more lost animals.
Last year, 184 farm animals were killed in all. That's the largest number since 1998. One New Mexico rancher, Audrey McQueen, says the cattle she loses to wolves cost her about $50,000 a year.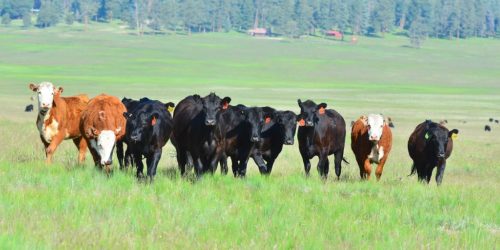 The USFWS and others are studying the increase in cattle killings, and trying to figure out a way to protect both the Mexican wolves and the ranchers.
Bryan Bird, speaking for a group called Defenders of Wildlife says, "Ensuring that wolves and people can coexist [get along] is an essential part of long-term success."