London, England —(Map)
Carrie Symonds, the partner of United Kingdom (UK) Prime Minister Boris Johnson, gave birth to a baby boy on April 29. The baby was born only a few weeks after both parents recovered from COVID-19.
The couple announced the birth on Wednesday morning. Ms. Symonds posted a picture of herself and the baby on the social media site, Instagram. Both Ms. Symonds and the baby were reported to be "doing very well".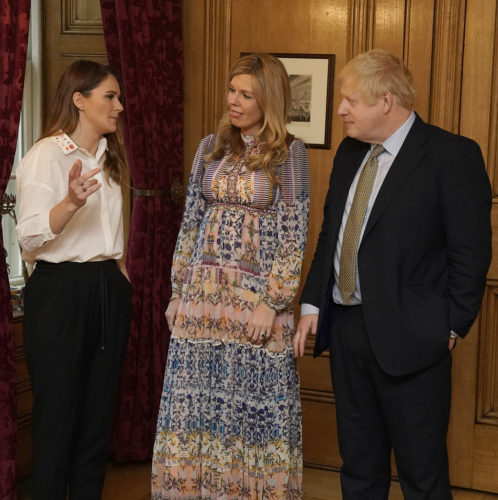 Ms. Symonds, 32, had the baby at University College London Hospital. Both she and Mr. Johnson thanked the "fantastic" National Health Service (NHS) team which helped with the birth.
This is the second time Mr. Johnson, 55, has had a reason to thank the NHS in recent weeks. Both Ms. Symonds and Mr. Johnson got the coronavirus in early April. Mr. Johnson's case became severe enough for him to be sent to the hospital.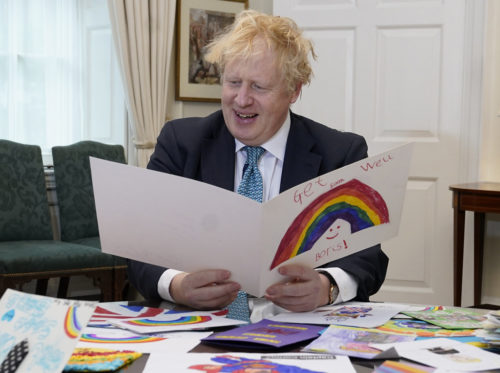 Mr. Johnson was released from the hospital on April 12. Though he has lost weight and seems to have some difficulty breathing, he has made a recovery and recently returned to work.
The couple have named their baby Wilfred Lawrie Nicholas Johnson. Wilfred was the name of Mr. Johnson's grandfather. Lawrie was the name of Ms. Symonds's grandfather.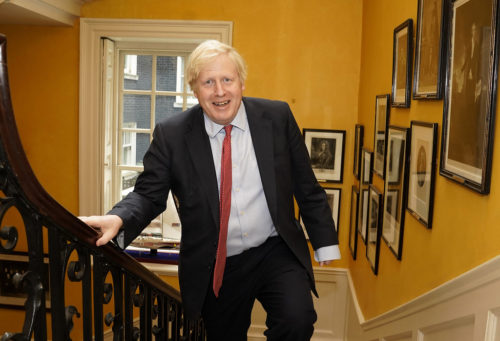 The name Nicholas was chosen in honor of two doctors, Nick Price and Nick Hart, who are given the credit for helping Mr. Johnson recover.
This is the third baby born to an active UK prime minister in recent times. Tony Blair and his wife, Cherie, had a son in 2000. In 2010, David and Samantha Cameron had a baby daughter.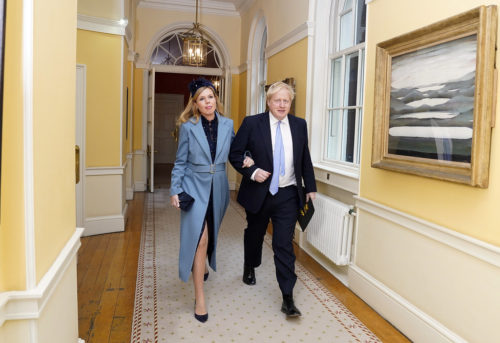 Wilfred is Mr. Johnson's fifth child and Ms. Symonds's first. The couple say they plan to get married this summer. Later this year, Mr. Johnson is expected to take a break to spend time with the baby and Ms. Symonds.
For now, it's likely that Mr. Johnson will continue to focus on dealing with the coronavirus outbreak in the UK. Mr. Johnson said last week that he believed the nation was "past the peak" of COVID-19 cases. Even if that's true, the situation in the UK is still quite serious.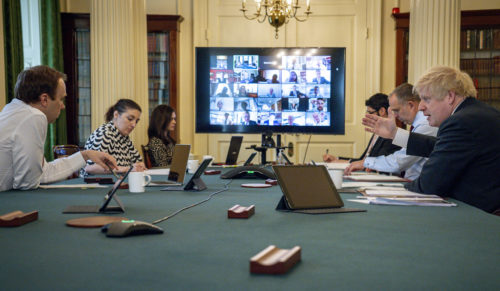 😕
This map has not been loaded because of your cookie choices. To view the content, you can accept 'Non-necessary' cookies.