Singapore Uses Robot Dog to Police Parks
Singapore is using a robot dog to make sure that people follow social distancing rules in city parks. The yellow robot is called Spot, and was created by the Boston Dynamics company.
The dog runs around the park, playing a recorded message that begins, "Let's keep Singapore healthy!" The message then reminds visitors to follow social distancing rules.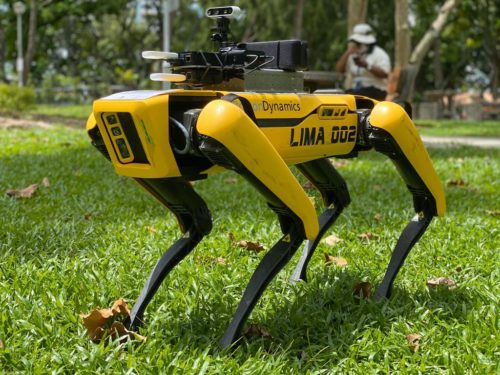 Singapore hopes that Spot will make it easier to keep visitors safe without putting park workers in danger. Because Spot is designed with four legs, it can go pretty much anywhere a dog can go, and it's not limited in the way a robot with wheels might be.
Spot has cameras which allow park workers to get a better idea of how many visitors are in the park. Though Spot has been designed to detect objects and people, and avoid running into them, its cameras aren't able to track or recognize people.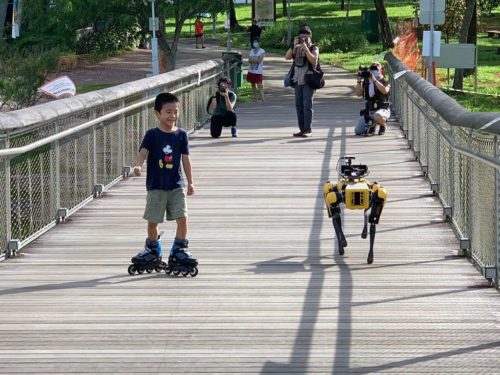 During this two-week trial period, a park worker will go with Spot to make sure that things are going as planned.
11-Year-Old Skateboarder Nails a 1080
An 11-year-old has become the first skateboarder to do three complete spins in the air off a vertical ramp. Gui Khury, who's from Brazil, posted a video of his new record last Friday.
A vertical ramp, or "vert ramp" is a sort of a half pipe that has a flat bottom and a flat wall going up one side. Three complete spins is known as a 1080 because each complete spin is 360º (and 3 x 360 = 1080).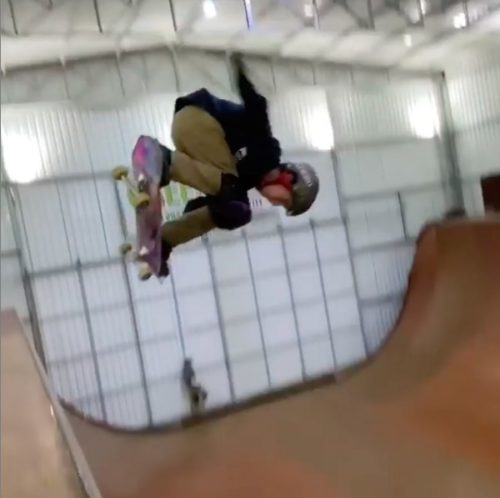 The previous record for most spins in the air on a vert ramp is 2.5, known as a 900. That record was first set by skateboarding master Tony Hawk in 1999. Though other skateboarders have also done a 1080, they used bigger ramps where it is easier to get going faster.
News of Gui's success spread quickly across the internet, earning praise from experts like Tony Hawk, himself. Gui's father says that with schools closed in Brazil because of the coronavirus pandemic, Gui had much more time to practice.
But Gui isn't satisfied with a 1080. His new goal? He wants to go a half turn further and do a 1260.
Injured Hiker Rescued with Three Simple Words
Health workers were able to help a hiker who was injured high on the cliffs of a remote island in Tasmania, thanks to an internet service that turns locations into ordinary words.
After the 67-year-old hiker was injured, her friends called for help, but they couldn't say exactly where she was. Emergency workers asked the hikers to use their phones to contact an internet service called what3words.com. The service turns an exact location into three ordinary words.
What3words does this by breaking up the entire world into a grid of squares which are 10 feet (3 meters) on each side. Each square is given its own "name" made up of three ordinary words.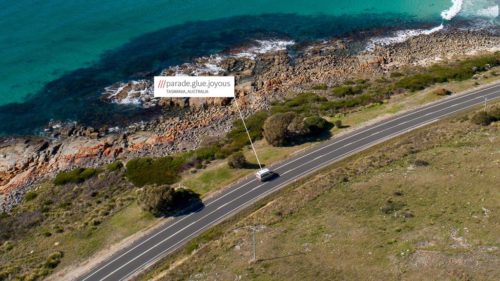 Once the hikers were able to tell emergency workers their three words, Tasmania's ambulance service knew exactly where the hiker was. They also knew that they needed to send a four-wheel-drive ambulance as well as a police car.
---
Did You Know…?
Locations are usually reported as "GPS coordinates", but these numbers are long and can be confusing. For example, if the what3words location was parade.glue.joyous, the GPS coordinates would be something like: -41.54289, 148.28442.