As countries around the world relax their lockdown rules, sports organizations are starting back up. In some countries, some pro sports have begun playing games again. In most places, games are played in empty stadiums with no fans.
As the coronavirus pandemic spread around the world, almost all sports events shut down.
One big reason was that the huge crowds which normally attend sporting events were no longer safe. The coronavirus is mainly spread by droplets in the air. Crowded stadiums with lots of cheering fans were too dangerous.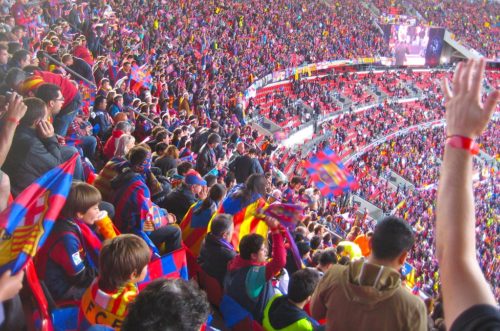 But sports were also shut down to keep players safe. Many sports require close contact, and the effort makes athletes breathe hard. In some cases, players have passed the disease to each other. But now, with special rules, some sports are starting up again.
Baseball was one of the first sports to restart. In mid-April, Taiwan's Chinese Professional Baseball League opened its season. With less than 450 total cases, Taiwan has been very successful at containing the coronavirus. Now the league is even allowed up to 1,000 fans at each game.
In early May, South Korea's baseball and soccer leagues began to hold games again. Instead of fans, organizers put life-size dolls and pictures of people in the stands so players would feel like there was a crowd.
Across Europe, many soccer leagues are starting back up. Germany's Bundesliga began on May 16. Italy's Serie A and Spain's La Liga plan to start playing again in early June. The United Kingdom's Premiere League had hoped to begin on June 12, but may delay longer.
In Australia, the National Rugby League plans to begin again on May 28. Most other sports in Australia aren't expected to start again until July or later.
In the US, NBA players have been allowed to begin practicing again, but so far there's no restart date. MLB hopes to begin an 82-game season in July. The NFL plans to open the American football season in early September.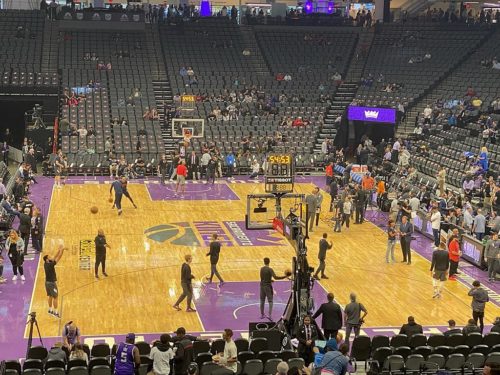 Most of Canada is not planning on large sports events until after the summer.
For players, things will be very different. For one thing players will need to be tested regularly for the coronavirus. All of the Bundesliga's players were tested before play began. Ten players, out of over 1,700 who were tested, had the virus. Some whole teams had to be isolated as a result.
The way players behave will also change. Imagine a game where everyone who is not playing is wearing a mask. On the field or court, there is no hand-shaking, no hugging, no high-fives, and no spitting. And after an amazing play, there are no cheering fans – just a few yells from supporting players.
Players say it's strange to play matches in stadiums without fans. In the past, it was an advantage for a team to play on its own field, mainly because the home team has more fans. But without crowds, that advantage no longer exists.
---
Did You Know…?
In the US, there are challenges because different locations have different rules about when sports can restart. To solve this problem, some leagues, like MLB, are thinking about holding all of their games in just a few locations where playing is allowed.