Landover, Maryland —(Map)
The American football team known as the Washington Redskins has announced that they are dropping the name 'Redskins', as well as the team logo. The change follows intense pressure and a growing awareness of racist ideas and images.
Washington is one of the oldest teams in the NFL, and has been named the Redskins for nearly 90 years. Though the team's logo has changed over the years, it has long featured an image of a feather-wearing Native American.
The term "redskins" was first used by white people from Europe hundreds of years ago to describe Native Americans. The word is now considered insulting and racist.
People have been asking the team for a name change for over 40 years. But the team's owners have always made it clear that they had no plans to change. In 2013, the current owner of the team, Dan Snyder, told the newspaper USA Today, "We'll never change the name. It's that simple."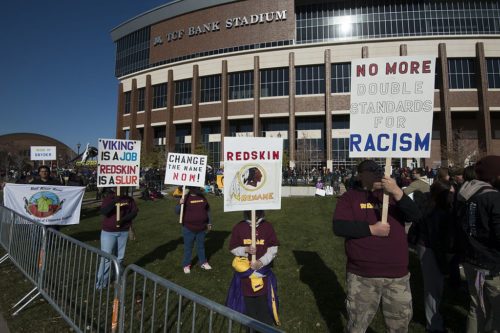 But after weeks of protests following the police killing of a black man in the US, people around the world began to question the long history of racism in many countries. Many people began looking more carefully at racist ideas commonly found in everyday life.
As a result of this attention, many businesses began to change the pictures and names that represented their products. Some companies did this on their own. Others changed as the result of increased pressure.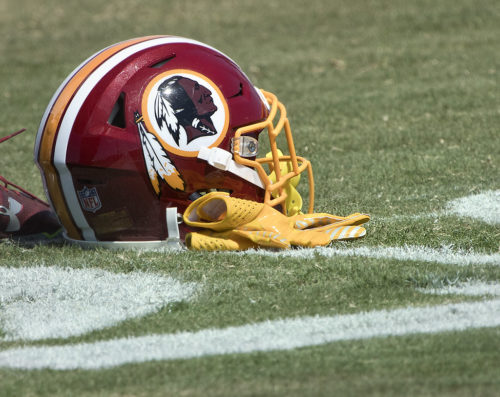 The Washington Redskins responded to pressure. Just a few weeks ago, the team showed little interest in changing its name. But then some of the team's big supporters began to complain.
FedEx said it would stop paying to support the team's stadium if the team didn't change its name. Nike stopped selling clothing and other gear with the team's name and logo. Big stores and shopping websites like Target, Walmart, and Amazon said they would stop selling the team's gear.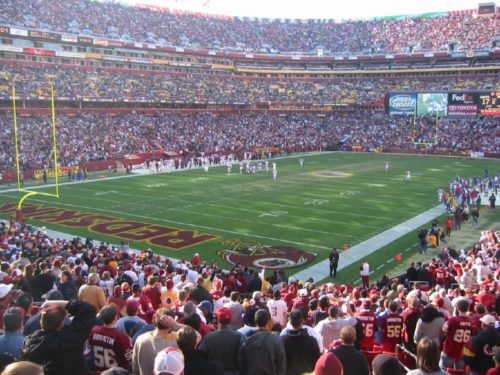 On July 3, the team announced that it would be starting a complete "review of the team's name". Ten days later, on July 13, the team released a statement, saying, "Today, we are announcing we will be retiring the Redskins name and logo."
The team has not yet decided on a new name and logo. Finding a new name that is catchy enough to easily replace the team's well-known name could be a challenge.
Though the Washington Redskins may have been the most well-known team to base their name on Native Americans, they are certainly not the last. Several other pro and college teams have names connected to Native Americans. The New York Times reports that over 2,200 US high school teams do, too.
There are already reports that some of these schools are beginning to change their names, too.