Several large companies have begun creating paper bottles to replace glass and plastic ones. Paper bottles aren't quite ready to go yet, but you may see them appearing on shelves over the next few years.
Companies which sell liquids like drinks or shampoo rely on bottles for their packaging. Usually these bottles are made of plastic or glass. But as customers have become more concerned about the environment, many companies have begun working to develop paper bottles.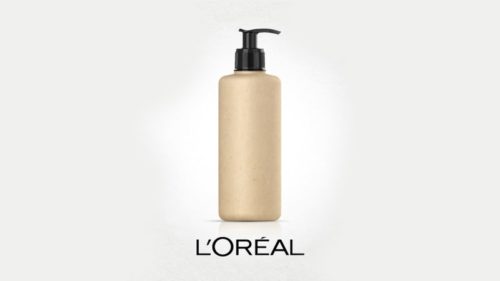 Paper bottles have many advantages. Perhaps the most important is that they should be easy to recycle. Paper bottles also weigh less than glass or plastic, meaning they'll require less energy to produce and to move around.
Paper bottles are usually made from wood pulp, which is used to make many paper products. The wood pulp is pressed into a mold to create the bottle shape. Then it's baked in a microwave oven until it's dry and sturdy.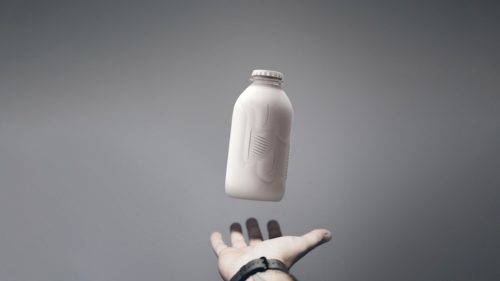 Since paper is soft and easy to mold, companies can design their bottles to take almost any shape they choose.
A company called Paboco (which stands for "Paper Bottle Company") has been working with many large companies to develop paper bottles. The companies are creating their own bottle designs, but they're sharing what they learn, to speed up the development of paper bottle technology.

Clearly, one of the biggest challenges is keeping a paper bottle from leaking. The inside of the bottle needs a special coating to make sure the liquid doesn't leak through. Many companies are lining their bottles with a thin sheet of plastic.
Though bottle makers may say this liner can be removed and recycled, many recycling programs don't have the right machines to handle these liners.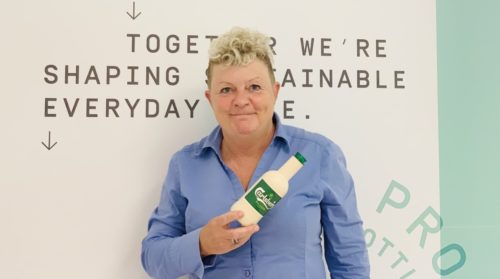 A Danish beer company called Carlsberg is working with Paboco on a paper bottle called the "Green Fiber Bottle". Currently the bottle uses a plastic liner. In the future the company hopes to use a "bio-plastic" that will break down naturally over time.
A company named Diageo has just announced the first paper bottle that's completely plastic-free. Instead of a plastic liner, a non-plastic coating will be sprayed on the inside of the bottles. This should make the bottle fully recyclable. Diageo says they'll use the bottle with their whiskey in 2021.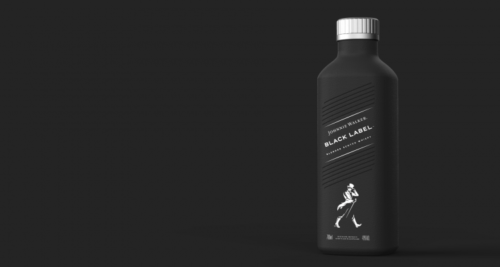 But even without the plastic, paper bottles aren't perfect. Most paper bottles use wood pulp, meaning trees need to be cut down to make the bottles. That could lead to the loss of forests, harming animals and others who depend on the forests.
Frugalpac, a company from the United Kingdom, has created wine bottles made of recycled paper, so no trees need to be cut down. Frugalpac still uses a plastic liner, though.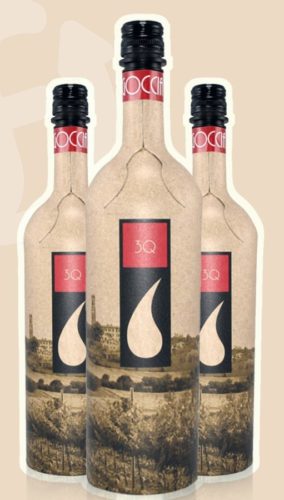 There's still lots of testing to be done before paper bottles can replace glass or plastic. Companies will need to see how long liquids can be stored in the bottles, and make sure the bottles don't affect the taste.
But with so many companies working toward the same goal, it's likely that we can expect to see paper bottles on store shelves in the near future.