Scientists Learn What Causes Body Odor
Most people know that if you don't wash your armpits, they start to get stinky. Some people call that BO – body odor. BO is the result of tiny bacteria that live on the skin in the armpit.
Bacteria are tiny living things. They're so small that they can usually only be seen with a microscope. The human body has trillions of them. Most cause no problems, and many are helpful.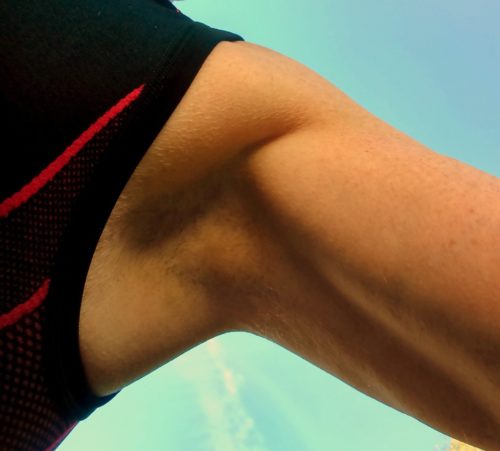 Scientists have known that only a few of the bacteria found in armpits cause body odor. But now they've identified the exact chemical inside these bacteria that causes the smell. It's a special kind of chemical called an enzyme. They've also figured out how the "BO enzyme" causes odors.
The discovery will be useful to makers of deodorants, since it will give them new ways to attack body odor.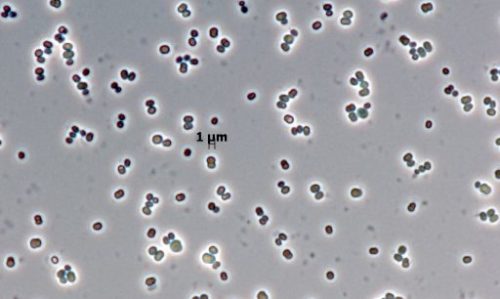 One of the main bacteria that carries the BO enzyme is called Staphylococcus hominis. The scientists report that Staphylococcus hominis has carried the BO enzyme since before humans were even around.
That means BO may have been around for tens of millions of years, and could even date back to the apes that humans evolved from.
Singer Breaks Record by Singing Elvis for 50 Hours
Kjell Henning Bjornstad is a singer in Norway. He goes by the name of Kjell Elvis, and he makes his living by impersonating (pretending to be) Elvis Presley. Elvis Presley was a pop singer who was incredibly popular from the 1950s to the 1970s.
Last week Mr. Bjornstad set a new record for impersonating Elvis by singing for 50 hours, 50 minutes, and 50 seconds. The singer started on Thursday and finished on Saturday, singing all of Mr. Presley's songs once before singing them again.
😕
This image has not been loaded because of your cookie choices. To view the content, you can accept 'Non-necessary' cookies.
The 52-year-old Mr. Bjornstad set a Guinness World Record with his performance, which took place in a bar in Oslo. He was allowed to take a five minute break every hour, or to save up his minutes for a longer break.
Mr. Bjornstad's record easily beats a 2004 record by a German Elvis impersonator who sang for 43 hours, 11 minutes, and 11 seconds. Still, it's likely to be his last record. "I'll never do this again," said Mr. Bjornstad.
Mr. Bjornstad used the event to raise money for a hospital in Myanmar.
Fox Found to Have Stolen Over 100 Shoes
A runner in Zehlendorf, Germany caught an unusual shoe thief recently. Christian Meyer was upset when he left his expensive running shoes outside overnight and found one missing in the morning.
Mr. Meyer asked around and soon learned that many of his neighbors were also missing shoes. After getting a tip that a fox might be responsible, Mr. Meyer went to investigate. He caught the fox red-pawed with two blue flip-flops in its mouth.
😕
This image has not been loaded because of your cookie choices. To view the content, you can accept 'Non-necessary' cookies.
The fox got away, but a couple of days later, Mr. Meyer tracked the fox through a large brushy area. After crawling through the bushes for about an hour, he found the fox's collection – over 100 shoes. Most of the shoes had only been chewed on a little bit.
Sadly for Mr. Meyer, his lost running shoe wasn't among the shoes he found.