Japan's Prime Minister Resigns Due to Health Concerns
Japanese Prime Minister Shinzo Abe announced Friday that he will be stepping down due to a health condition. Mr. Abe is Japan's longest-serving prime minister.
Mr. Abe suffers from ulcerative colitis, which affects how food goes through his body. Mr. Abe has had the condition since he was a teenager. The disease forced Mr. Abe to resign as prime minister once before, in 2007.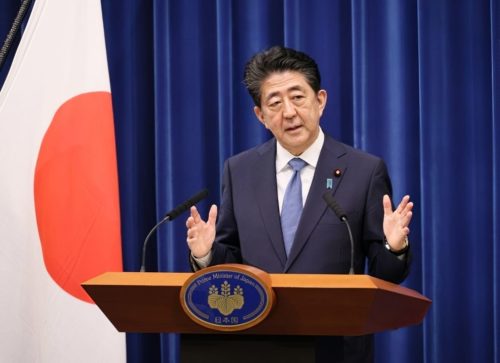 The condition got worse in July, requiring serious treatment. Mr. Abe apologized for stepping down while he still had a year to serve, but he said he didn't want to make mistakes because he was distracted by his condition. "I made a judgement I should not continue my job as a prime minister," said Mr. Abe.
Though Japan has become stable under Mr. Abe's leadership, he hasn't always been popular. Many people have criticized Mr. Abe's attempts to build up Japan's army. Critics say Mr. Abe failed to achieve many of his larger goals.
Several people have already shown interest in replacing Mr. Abe. But the choice of the next prime minister will be up to Mr. Abe's political party. The new leader could be chosen as early as September.
Republican National Convention Bends Political Rules
The Republican National Convention (RNC) was held last week. Political conventions are usually noisy, crowded meetings, with thousands of people. This year, for the first time ever, the RNC was a mix of online videos and speeches, and in-person events in different locations.
😕
This image has not been loaded because of your cookie choices. To view the content, you can accept 'Non-necessary' cookies.
US President Donald Trump was officially chosen, and agreed to be the Republican candidate for president. He will face ex-Vice President Joe Biden in November's election.
The 2020 RNC was unusual in many ways. Many people were shocked at the way Mr. Trump and his team broke or bent rules designed to keep politics separate from government business.
People who work for the US government aren't allowed to take part in campaigns. That didn't stop Mr. Trump and members of his team from carrying out official government business as part of the RNC. This included pardoning a criminal and a ceremony allowing immigrants to become US citizens.
😕
This image has not been loaded because of your cookie choices. To view the content, you can accept 'Non-necessary' cookies.
On the convention's last night, Mr. Trump gave his speech from the White House – something no president has ever done before. The White House is generally seen as belonging to the country, not one political party.
The crowds at the RNC's live events were often packed closely together, and most people weren't wearing masks. The choice was an unusual one for a country facing a coronavirus pandemic that has killed 180,000 of its people.
Baby Panda Born at Smithsonian's National Zoo
On August 21, a Giant panda named Mei Xiang gave birth to a panda cub at Smithsonian's National Zoo. The zoo reported that Mei Xiang "picked up the cub immediately and began cradling and caring for it."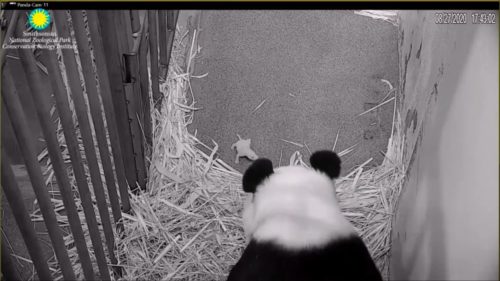 The cub is tiny, but seems to be growing well. It's not yet known whether the cub is male or female. This is Mei Xiang's fourth cub. Giant pandas are endangered, but hard to raise in captivity. That makes the new cub very special.
---
Did You Know…?
If you'd like to follow Mei Xiang and her cub, you can check out the zoo's
PandaCam
.