Venus —
Scientists have detected a chemical on Venus that wasn't expected to be there, based on our current understanding of Venus. That leads them to wonder what is producing the chemical. One possible explanation is an unusual form of life.
Venus may look beautiful in the night sky, but it's a harsh planet. Its clouds are made of acid. The atmosphere – 96% carbon dioxide – is so dense that if you could stand on the planet's surface, the pressure would feel like you were 3,000 feet (900 meters) under the sea.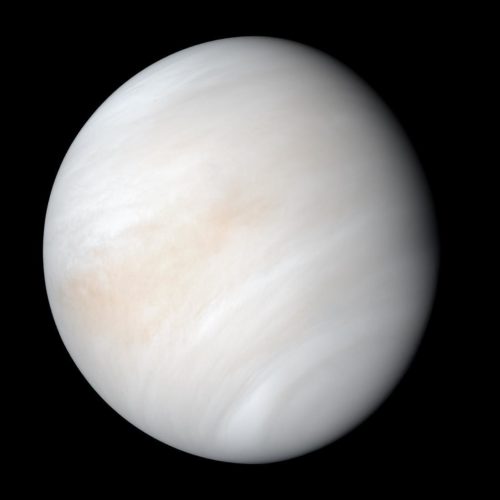 It's the hottest planet in the solar system, with an average temperature of 867° Fahrenheit (464° Celsius). Though people have often wondered if Venus used to have life, most people didn't believe life exists there now.
Now, as a result of work by a group of scientists led by Dr. Jane Greaves, there may be reason to question that.

By carefully studying the way light travels through a planet's atmosphere, scientists can learn about the chemicals in the atmosphere. It's a complicated process that requires highly detailed measurements from special telescopes.
The scientists were studying Venus's atmosphere for a molecule called phosphine. Phosphine is produced when one phosphorous atom is joined with three hydrogen atoms.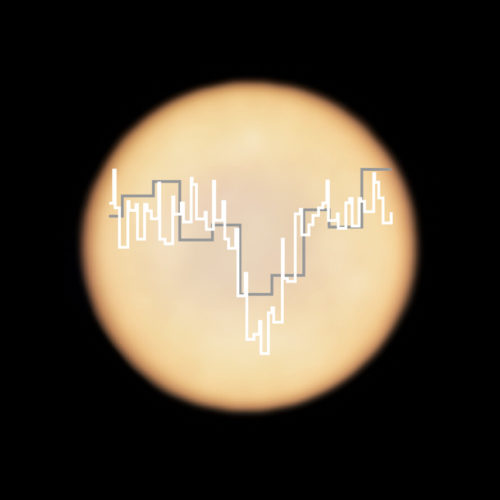 On Earth some bacteria produce small amounts of phosphine, usually in wet areas, like swamps. These special bacteria don't need oxygen.
Phosphine molecules join together to form a gas. Phosphine molecules aren't very stable. They tend to break apart or burn up easily, so they usually don't last long in the atmosphere.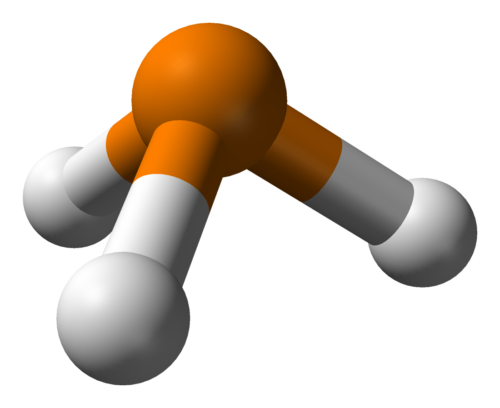 Many scientists believe phosphine might be a sign of life on other planets. So far, scientists don't know of any natural processes which create phosphine that don't involve living things.
So the researchers were puzzled when they found signs of phosphine high in the clouds of Venus. They double-checked their results, using a much more powerful telescope.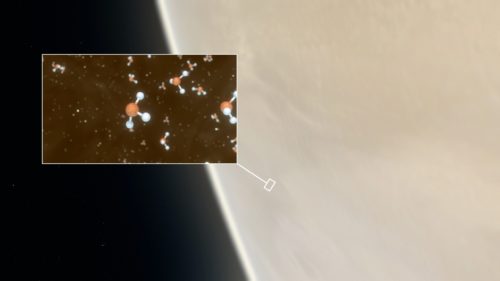 The result was the same – high in the clouds there appeared to be too much phosphine. In fact, far more phosphine than on Earth. There was really no way that there could be that much phosphine in Venus's atmosphere – unless it was constantly being made.
That led the scientists to think about what could make phosphine constantly. They studied many ideas, from sunlight, to lightning strikes, to volcanoes. But none of these could produce the amount of phosphine the researchers detected.
One possible explanation for the phosphine is simple – life. For example, some sort of bacteria that can somehow survive in the acid clouds of Venus.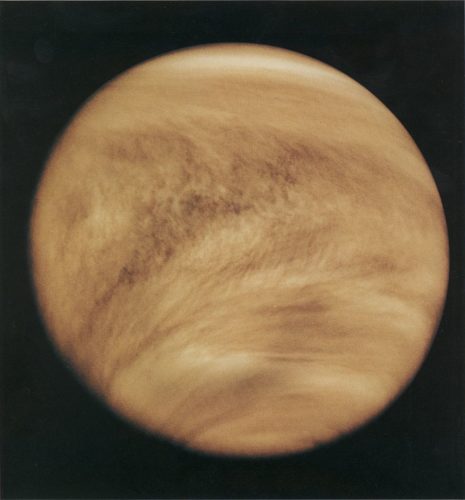 That doesn't mean that there IS life on Venus. Many people still think it's unlikely. But the only other explanation the researchers came up with is that the phosphine could be produced by some unusual chemical process unknown to scientists. That also sounds unlikely.
The discovery of phosphine on Venus has caused a lot of excitement. The scientists behind the study are eager to do more research. Now, many other people are also looking to focus on the planet, and perhaps even create missions to explore Venus's atmosphere.