Santiago, Chile —(Map)
On Sunday, voters in Chile turned out in great numbers to decide whether the country should create a new constitution. Over 78% of the voters said, "Yes" – a result that led to celebrations in the streets.
A year ago, no one had even thought of changing Chile's constitution. At the time, Chile was in the middle of huge and violent protests. Students and others protested over the high cost of living and a lack of government support.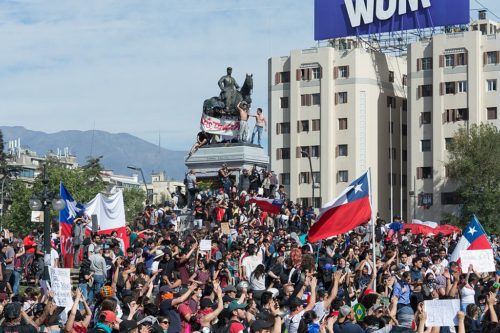 Chile had long been seen as a very stable country. But the protests didn't go away. Instead, they grew and became even more violent. Many people were hurt and a number of people even died.
To try to satisfy the protesters, the government agreed to several of the protesters' demands. One of those demands was to allow Chile's people to vote on whether or not the country's constitution should be changed.
Sunday's referendum made it clear how most voters in Chile feel. Over 78% of the voters said they wanted a new constitution. Less than 22% voted against it.
Thousands of people took to the streets to celebrate the results on Sunday night. Many people say they are proud that the protests have been resolved in a legal way that could bring real change.
The Current Constitution
The country's current constitution was created under General Augusto Pinochet. Mr. Pinochet was a brutal dictator who ruled the country from 1973 until 1990. Under Mr. Pinochet, thousands of people were killed, and tens of thousands were arrested. Many were tortured.
Though Mr. Pinochet's constitution was approved by voters, many people felt like they had no choice.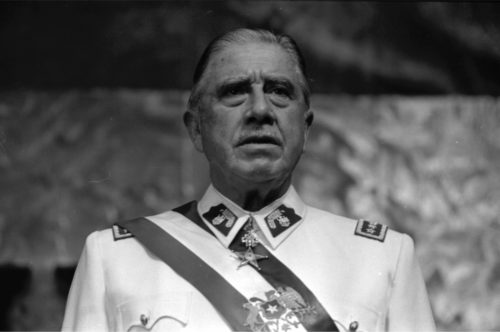 The constitution gave the president – Mr. Pinochet – great power. The constitution was good for businesses and rich people, but didn't include some rights that many people think are basic.
But perhaps the main thing wrong with the constitution is that it was created for Mr. Pinochet.
What's Next
Sunday's referendum wasn't just about whether the constitution should be changed, but also about how it should be changed.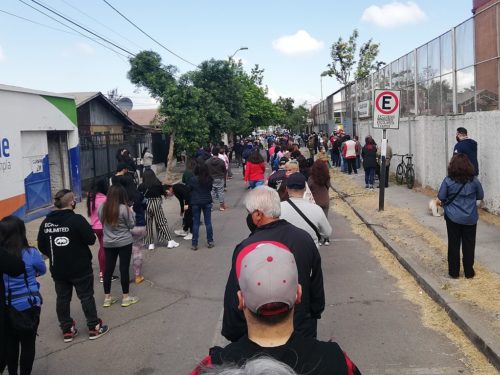 Instead of having politicians come up with a new constitution, voters chose to elect a special group of 155 citizens to write the constitution. The number of men and women running for this group will be roughly equal. The election for these people will take place next April.
The group will then have up to a year to create a new constitution. Finally, in 2022, the country will vote to accept or reject the new constitution.
Some people worry that because the process is so long, uncertainty and protests could begin again. For now, most people seem very happy that their voices have been heard.