NASA Says There's Water On the Moon's Sunny Side
For years, scientists have known there was ice in some dark, cold areas of the moon. Now, NASA researchers have discovered more water on the moon than anyone thought – hidden in sunny areas.
Using a special telescope mounted on a high-flying airplane, researchers found tiny amounts of water spread over the parts of the moon's surface that get hit by sunlight.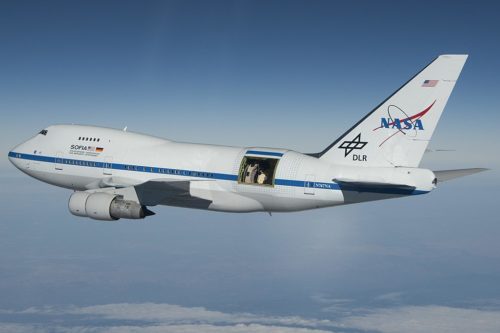 It's not much water – it would take over six bathtubs full of lunar dirt to collect enough water to fill a small water bottle. But the fact that water is there at all is puzzling.
"Water on the sunlit lunar surface should just be lost to space," says the lead scientist, Casey Honniball. "Yet somehow we're seeing it. Something is generating [making] the water, and something must be trapping it there."
One possibility? The scientists say the tiny bits of water may be trapped in glass.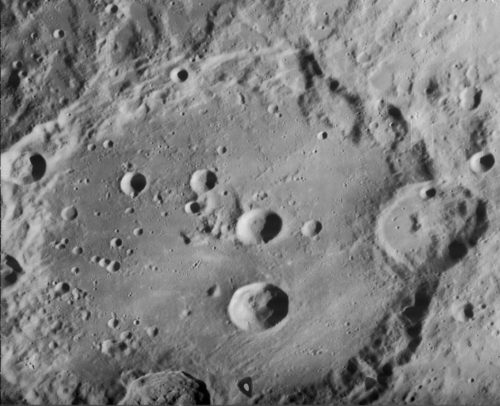 Reporters Get Super-Fast Ride on Japan's New Bullet Train
On Tuesday, the East Japan Railway Company (JR East) gave reporters a ride on its new ALFA-X bullet train. The train is still being developed, and won't begin running until 2030, but it's the fastest bullet train in the world, reaching speeds of up to 248 mph (400 kph).
The low "nose" of the train is 72 feet (22 meters) long. It's designed to cut through wind to make the train fast. The nose also cuts down on noise, especially as the train goes through tunnels.
😕
This image has not been loaded because of your cookie choices. To view the content, you can accept 'Non-necessary' cookies.
The "rear" of the train has a similar nose, but it's just 52.5 feet (16 meters) long. That's needed because the train won't turn around after arriving, but will simply reverse direction.
On Tuesday's test ride, reporters were taken between Sendai and Morioka, reaching speeds of up to 237 mph (382 kph). Many reported that the train had almost no shaking or noise, even when going 200 mph (320 kph).
At top speed, the train will be about half as fast as a jet plane. Though the ALFA-X is the fastest normal train in the world, the absolute fastest train is a "maglev" in China which uses magnets so it doesn't even touch the rails. Japan is building a maglev train, too.
Ogre-Faced Spiders Have No Ears – But They Can Hear
Ogre-Faced spiders have the largest eyes of any spider. Their ability to see in the night is better than that of humans – about 2,000 times better.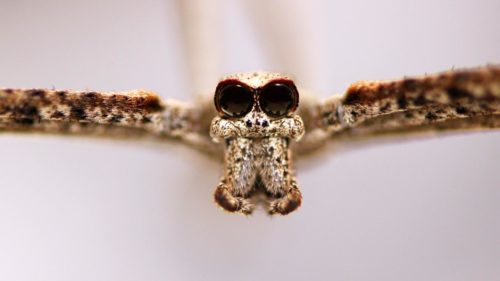 But they have no ears. That left scientists confused about how the spiders could do some of the things they do. One example is the "backward strike", when the spiders, hanging in mid-air, spin around suddenly and cast a web to catch a flying insect.
Now, by putting special sensors into the spiders' brains to record their brain activity, scientists have discovered that the spiders can actually hear. Ogre-faced spiders have special body parts, including hairs, at the end of their legs that let them hear sounds very clearly.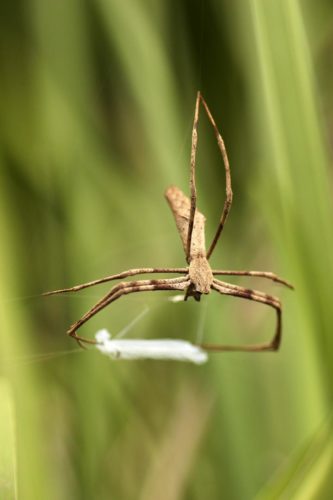 The spiders are able to detect very high-pitched sounds, which helps protect them from predators like birds. And they're able to detect low-pitched sounds, like the beat of insect wings, which lets them trap prey with their backward strike.