Miami, Florida —(Map)
Last Friday, the Miami Marlins baseball team hired Kim Ng as the team's general manager. She's the first woman chosen as a general manager in Major League Baseball (MLB), or any of the major men's pro sports leagues in the US.
A general manager is the person in charge of running a baseball team. The general manager makes all the important decisions about which players and coaches the team will hire or fire.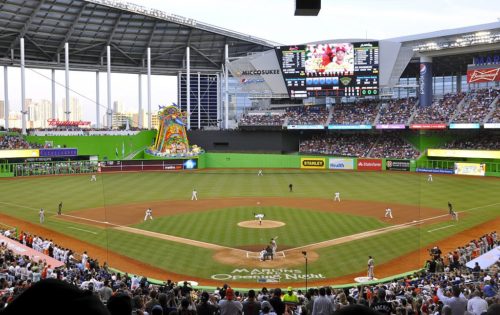 Ms. Ng (pronounced "Ang") has been involved in pro baseball for 30 years. She started working for the Chicago White Sox in 1990.
After seven years, she became the assistant general manager of the New York Yankees before going on to the same position with the Los Angeles Dodgers.
Since 2005, Ms. Ng has been interviewed for the general manager position for at least five different teams, but she was never chosen. Ms. Ng believes that in some cases, she was only interviewed so that the teams could say they were considering a woman.
Since 2011, she's been working as a senior vice president at MLB. But it was still hard for her to be turned down for general manager jobs.
Ms. Ng says she's been defeated many times, "but you always keep hoping and plowing through."
Ms. Ng was finally offered the general manager job by Derek Jeter, who is part owner of the Marlins. Mr. Jeter knew Ms. Ng well because she was the assistant general manager for the New York Yankees when he was becoming a star there.
MLB leader Rob Manfred says that the Marlins hiring Ms. Ng "makes history in all of professional sports, and sets a significant [important] example for the millions of women and girls who love baseball and softball."
The hiring of Ms. Ng is also important in another way. Though Ms. Ng is American and grew up in the US, her parents are Chinese and Chinese-American. As someone with an Asian background, she becomes one of just a few people of color running MLB teams at a high level.
Ms. Ng points out that people often say, "You can't be it if you don't see it." As general manager of the Marlins, she says, she can tell young girls, "Now you can see it. You can pursue a job in sports, a job in baseball. You can reach for the stars."