Cyclone Yasa Slams into Fiji
Tropical Cyclone Yasa slammed into the island nation of Fiji on Thursday with winds of over 150 mph (240 kph). Yasa, the strongest cyclone in the Pacific so far this year, made landfall at Vanua Levu, home to 140,000 people.
Over 95% of Fiji's 900,000 people live within the path that the storm was expected to take. The nation declared a state of disaster, setting up over 1,000 emergency shelters, and encouraging people in low-lying areas to move to higher ground.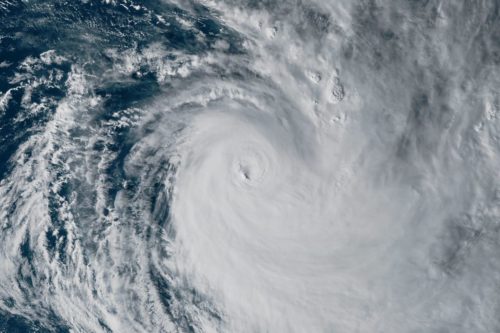 It's still unclear how much damage has been done, but experts were expecting the effects to be quite serious. A strong storm surge of up to 33 feet (10 meters) was expected. The surge would have been extremely dangerous for anyone who remained by the shore.
Fiji is a fairly small area in the middle of the large Pacific Ocean. For many people there, Cyclone Yasa reminds them of 2016's Cyclone Winston – the only other strong hurricane to hit the islands directly.
Huge Snowstorm Blankets Northeastern US
A massive snowstorm has blanketed the Northeast in up to 44 inches (1.1 meters) of snow. The storm system covered a huge area, from as far south as Virginia to as far north as Maine.
Heavy snow and ice on power lines left around 50,000 people in Virginia, Pennsylvania, and New York without power. The severe weather brought winds as fast as 65 mph (105 kph) in places, piling up snow and making it hard to see. In Pennsylvania, difficult driving highway conditions led to a large crash involving up to 60 cars.
In some places, the snow fell extremely quickly. Binghamton, New York, for example, got 20.5 inches in just six hours. New York City got less snow than expected, but, like many places, it still got more snow in this one storm than during all of last winter.
All through the Northeast, people were left digging out from the storm, and road and highway crews were kept busy clearing the roads.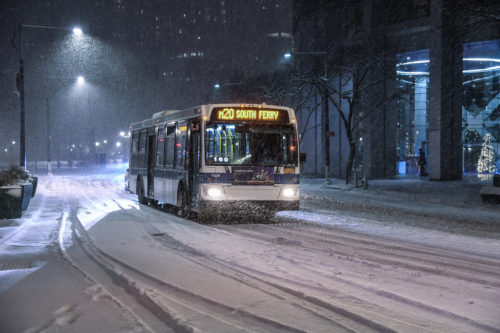 In the past, a storm like this would have meant a day off for many students, with schools canceled because of the snow. But because of the coronavirus, many school districts are already doing remote schooling, meaning classes could go ahead anyway.
Long, Heavy Snows In Japan Leave Many Stuck
Heavy snow left around 1,100 cars stuck on a highway in Japan on Thursday, after a trailer truck got stuck in the snow, blocking the road. In a separate event, around 300 cars were stuck on a different highway when heavy snow made it impossible to drive.
Several areas in Japan have been having extremely heavy snowfall since earlier in the week. The snow has interfered with travel on roads and rails. Around 10,000 homes were left without power, many in the Niigata prefecture, north of Tokyo.
Gunma prefecture is another area that has been buried in snow. The town of Minakami in Gunma got over 7 feet (2.15 meters) of snow in the three days leading up to Thursday morning.

The government has sent in soldiers to help out in the affected areas. Japan's weather service is warning that there's more snow on the way.