Canberra, Australia —(Map)
On December 31, Australian prime minister Scott Morrison announced that the words to the country's national anthem would be changed slightly. The move is meant to show more respect for the groups of indigenous people who lived in Australia long before Europeans arrived.
People have lived on the continent of Australia and the nearby islands for over 60,000 years. Though these people belonged to many different groups, they are often known as Aboriginal Australians or First Nations, since they were in Australia for tens of thousands of years before Europeans showed up.
In the late 1700s, people from Europe began to arrive and settle in Australia. In 1788, Great Britain claimed the eastern part of the continent. The country we know as Australia, the Commonwealth of Australia, was only formed in 1901.
Australia's current anthem, "Advance Australia Fair", was written by a teacher named Peter Dodds McCormick in 1878. But the song didn't become Australia's national anthem until 1984, when it was chosen to replace "God Save the Queen".
The new change in the country's anthem is a small one – just one word. The old lyrics, which said, "We are young and free", have now been changed to say, "We are one and free".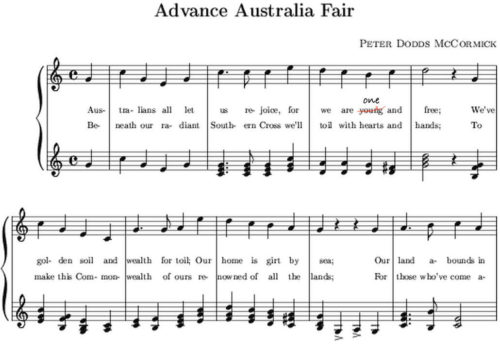 The change was pushed by Gladys Berejiklian, the leader of New South Wales, and is meant to include First Nations people in the country's anthem. "It's about time we recognize the tens of thousands of years of the First Nations people of this continent," she told the Australian Broadcasting Company.
In his announcement last Thursday, Mr. Morrison agreed. "While Australia as a modern nation may be relatively young, Our country's story is ancient," he said.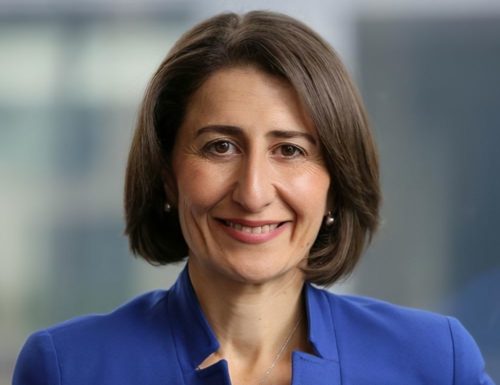 Though the change may seem small, many people felt that by describing Australia as "young", the nation's anthem completely ignored Australia's indigenous people. In recent years, a number of people have been protesting the anthem, either by refusing to sing it, or refusing to stand while it is being sung.
"Changing 'young and free' to 'one and free' takes nothing away, but I believe it adds much," said Mr. Morrison.
Though the change is being supported by people of all political parties, many people believe that the government needs to take stronger steps to include the views of First Nations people in the running of the government.
This isn't the first time "Advance Australia Fair" has been changed to include more people. The song originally began with the words "Australia's sons". In order to include women in the anthem, the words were changed to "Australians all".