Washington, DC, USA —(Map)
Yesterday, the US Senate began the impeachment trial of ex-President Donald Trump for his part in encouraging the rioters who attacked the US Capitol building on January 6. Yesterday's meeting led to a vote allowing the trial to go ahead.
Impeachment is a special process that allows the US Congress to charge the president or other politician with a crime. In this case, the House of Representatives charged Mr. Trump with "inciting violence against the government of the United States".
Mr. Trump, the first president ever to be impeached twice, is now being put on trial in the Senate.
The Democrats started off with a powerful, emotional video, reminding everyone of what took place on January 6. The video cut back and forth between Mr. Trump speaking, the violent actions of the rioters, and members of Congress under attack in the Capitol building.
But the main question yesterday was whether the impeachment trial could even be held.
Mr. Trump's lawyers say Democrats are simply trying to hurt Mr. Trump. They say the US Constitution only allows someone to be impeached in order to remove that person from office. They claim that since Mr. Trump isn't president anymore, he can't be impeached.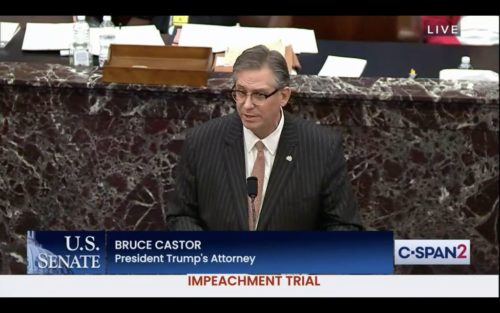 Democrats say that in the past, other members of the government have been impeached after leaving office. They point out that if there's no way to punish a president who has left office, then presidents could do almost anything at the end of their term, knowing they could never be punished.
After several hours of discussion, the Senate voted. As expected, all the Democrats voted that the Constitution allows an impeachment trial after a president has left office. Six Republicans joined them, making the vote 56-44.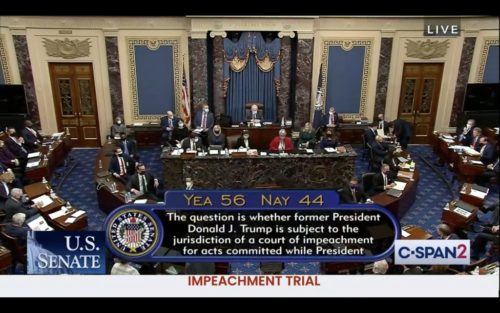 The real trial in the Senate will start on Wednesday. Democrats, led by nine House "impeachment managers", will have a chance to make the case against Mr. Trump over the next few days. After that, Mr. Trump's lawyers will get an equal amount of time.
At the end of that time, there will be four hours for senators to ask questions of both sides. Though Mr. Trump can't be removed from office, if he's found guilty, the Senate could take a second vote that could prevent Mr. Trump from running for president again.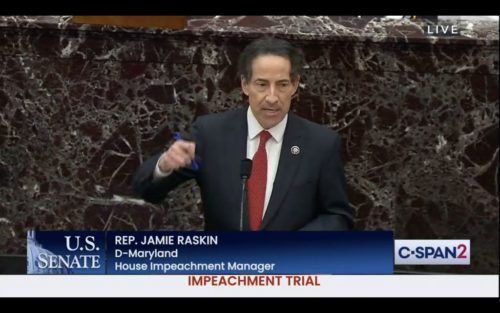 The Senate trial is unlikely to result in a punishment for Mr. Trump, since it would require the votes of two-thirds of the Senate to find Mr. Trump guilty. Democrats barely control the Senate, and aren't likely to find 17 Republicans to go along with them.
Still, Democrats say it's important for Mr. Trump to be put on trial. The Democrats want to remind Americans of how serious the January 6 event was. They also want to send a message to future presidents that acting in the way that Mr. Trump did isn't allowed.