New Zealand's Parliament Changes Tie Rule
Rawiri Waititi has won a battle over whether men in New Zealand's Parliament are required to wear ties or not. Mr. Waititi is a Maori – he comes from a group of people who lived in New Zealand long before Europeans ever arrived there.
When Mr. Waititi became a member of Parliament last year, he explained that to him, wearing a tie felt like wearing something that was meant to strangle him. Instead, Mr. Waititi has worn a Maori necklace known as a hei tiki.
But Parliament's rules require men to wear a tie. On Tuesday, Mr. Waititi was forced to leave when he showed up in a hei tiki.
After Mr. Waititi was forced out, a special group in New Zealand's Parliament discussed the tie rule and decided that ties would no longer be required. Mr. Waititi said the decision was a win for Maoris and indigenous people everywhere.
After the rule was changed, several other men also decided not to wear a tie.
Major League Baseball is Changing Its Baseballs
Major League Baseball (MLB) says it is changing its baseballs after complaints that the baseballs were bouncier and were leading to too many home runs.
Since 2016, MLB has had record rates of home runs. After complaints by pitchers that the baseballs felt different, the group decided to have scientists study the balls.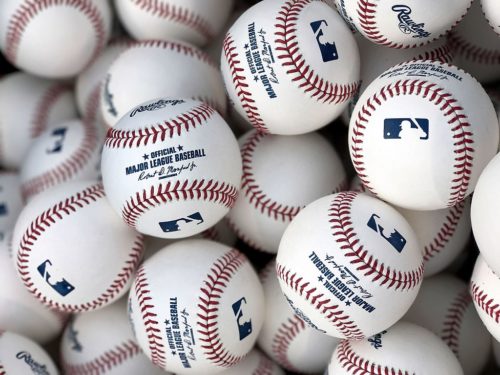 The baseballs used by MLB are made mainly by hand in Costa Rica. For this reason, the group says there will always be small differences between the balls.
The scientists found that the stitching on the balls was a little low, which could make the balls fly further. But they also said that in recent years, players might simply be hitting the ball harder.
Even so, MLB has decided to change its baseballs to make them slightly lighter and a little less bouncy. The new balls may not travel so far when they are hit, which could mean that future MLB seasons may have fewer home runs.
Lawyer, Who Is Not A Cat, Takes Part in Video Meeting
When Texas Judge Roy Ferguson opened a video meeting for a case, he saw something unusual on his screen – two other lawyers and…a cat. Rod Ponton, one of the lawyers who was taking part in the meeting, had a "filter" turned on which made him appear to be a talking kitten.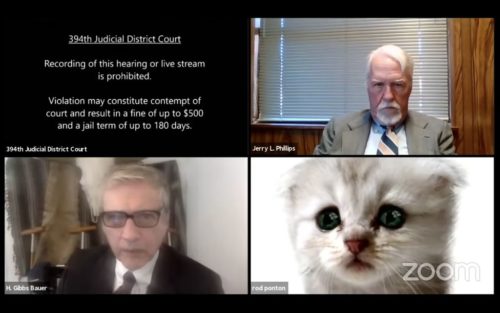 The judge warned Mr. Ponton about the filter, and Mr. Ponton responded with a cat-like yowl, "Aauuggh!" Mr. Ponton said he was using his secretary's computer and he didn't know how to turn the filter off.
As Mr. Ponton looked around the screen and spoke, the eyes and mouth of the on-screen kitten moved, copying his movements. "I'm here live. I'm not a cat," Mr. Ponton told the judge. "I can see that," the judge replied.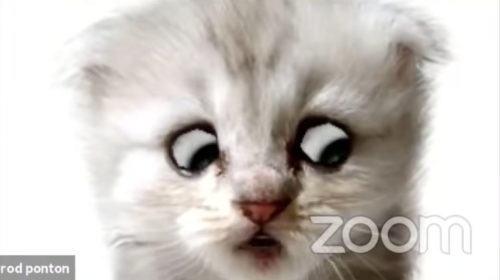 After about a minute, Mr. Ponton and his secretary managed to figure out how to turn the cat filter off. Judge Ferguson later posted the video online to remind other lawyers to make sure to turn their video filters off before showing up for court cases.