Brunt Ice Shelf, Antarctica —(Map)
Last Friday, a huge iceberg broke off from an area in Antarctica known as the Brunt Ice Shelf. Scientists had been expecting the iceberg to break loose for a while. It's not yet clear whether the iceberg will remain in the area or float away.
The iceberg, known as "A74" is extremely large. It's about 500 feet (150 meters) thick, and covers an area of about 490 square miles (1,270 square kilometers). That's bigger than New York City and almost as big as London.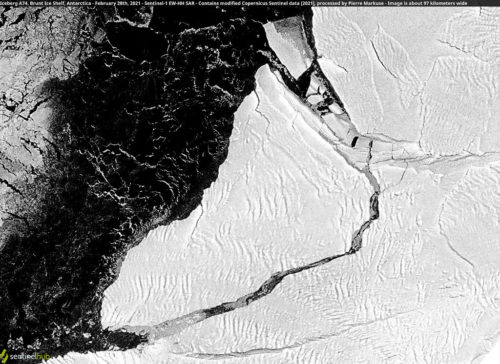 Though Antarctica has been losing a lot of ice in recent years because of climate change, this split in the ice is normal and isn't connected to the climate crisis.
Antarctica, the world's fifth largest continent, is covered with a layer of ice and snow that's roughly 1.2 miles (1.9 kilometers) thick. As snow falls, it piles up in the center of Antarctica in a huge layer of ice. Over time, the weight of this ice and snow creates slowly moving rivers of ice called glaciers, which push out toward the sea.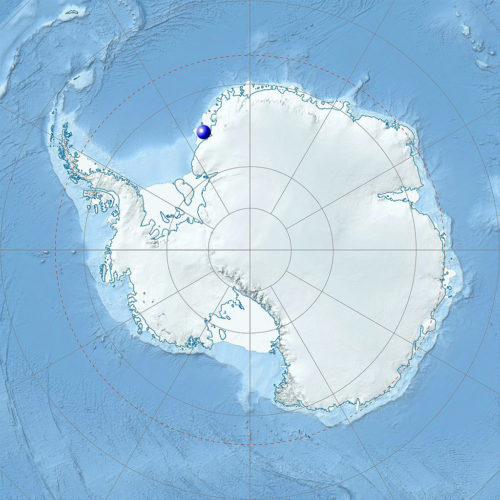 When the glaciers reach the sea, they slowly push out beyond the edge of the land, forming huge "ice shelves". These are massive sections of ice that spread out over the sea, floating on the water below. Antarctica's largest ice shelf, the Ross Ice Shelf, is about the size of France.
From time to time, the edges of the ice shelves break off. This is a natural process, called "calving". Though calving events are a normal part of the ice shelf in Antarctica, experts say huge calving events like the one that happened on Friday are "quite rare and exciting".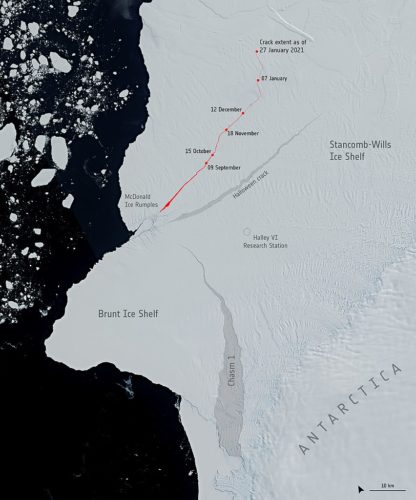 Some of the cracks in the Brunt Ice Shelf that led to the calving were recent. But others have been developing for nearly 10 years. In 2016, the United Kingdom moved its Halley VI Research Station because of two of these cracks.
As it turned out, the station was about 12.5 miles (20 kilometers) away from where A74 broke off. There's no one currently working at the station. So far, measurements sent by devices left in the ice near the station show that Halley doesn't appear to be in danger.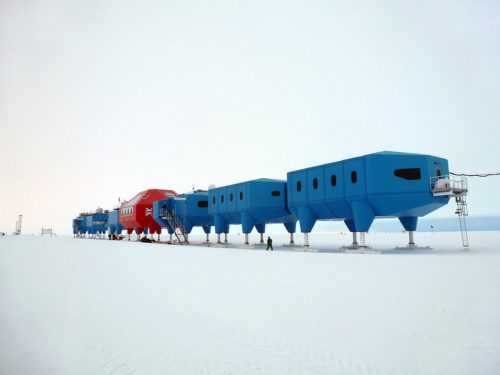 When A74 finally broke off last Friday, it went quickly. In just a few hours, the crack opened up until the gap was several hundred yards (meters) wide.
Scientists are now carefully watching the remaining ice shelf. Sometimes, when one big chunk of ice breaks off, it causes several others to break off as well. It's not clear yet whether or not that's likely to happen.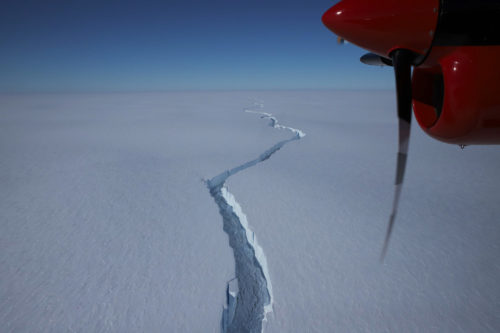 It's also too early to tell what might happen with the iceberg itself. Scientists say it could float away, or it could wind up remaining close to the ice shelf.
Either way, scientists won't have any trouble tracking it. A74 is so large that it's easily seen from space. Also, two GPS stations set up by scientists from Halley station broke off with the iceberg and are now going along for the ride.
😕
This map has not been loaded because of your cookie choices. To view the content, you can accept 'Non-necessary' cookies.