Winchcombe, England —(Map)
On February 28, people across Northern Europe saw a bright light streaking across the sky. It was a fireball – a bright meteor – falling to Earth. Scientists have now found a rock from that fireball in a driveway in England.
A meteor is a chunk of ancient rock from outer space that falls to Earth. As the rock whizzes through the Earth's atmosphere, it heats up, and so does the atmosphere around it, giving off a glow. A fireball is an especially bright meteor.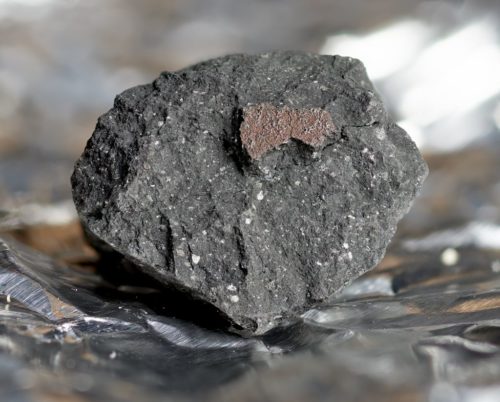 Millions of meteors hit Earth's atmosphere every day, but most are quite tiny – about the size of a grain of sand. These burn into dust. But some parts of larger meteors may actually hit the ground without burning up. These pieces are called meteorites.
Before the meteor hit Earth's atmosphere on February 28, it was traveling at about 30,000 miles (48,000 kilometers) an hour. The fireball it created as it fell was seen across Northern Europe and the United Kingdom (UK).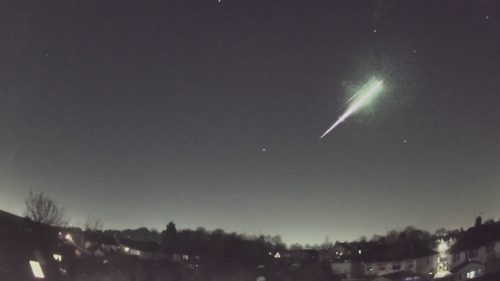 Most importantly, it was caught by the UK Fireball Alliance. That's a special group of cameras set up by the Natural History Museum (NHM) to help track and recover meteors in the UK.
Using information from the UK Fireball Alliance's equipment, scientists were able to tell that the space rock had come from an area between Mars and Jupiter. They were also able to tell roughly where bits of the meteor must have come down.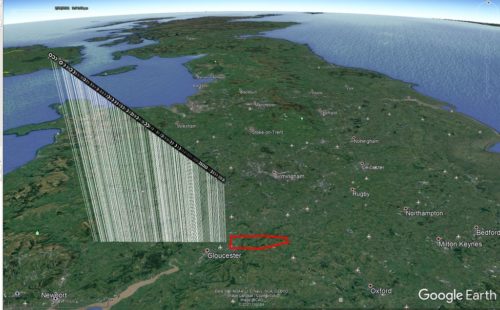 That's where they got lucky. Someone who lived in a town called Winchcombe reported that a chunk of rock had landed in his driveway. Dr. Richard Greenwood, who teaches at the Open University, rushed to the scene and was thrilled with what he saw.
"I looked in this plastic bag…and my legs went wobbly. It was unbelievable. This is a very special meteorite," he said. Soon a search team spread out around the area and managed to find many other small pieces. In all, about two-thirds of a pound (300 grams) of the material were collected.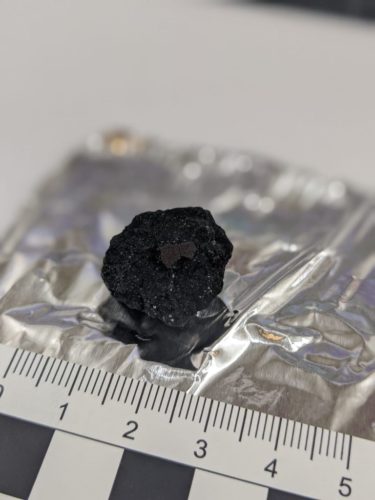 What makes the discovery even more special is the kind of material that the meteorite is made of – carbonaceous chondrite. That's a black, stony material that's been around since our Solar System was created about 4.6 billion years ago.
NHM says that there are over 65,000 known meteorites on Earth. People have only seen 1,206 of them actually fall. And of those 1,206 meteorites, only 51 were made of carbonaceous chondrite. It's the first carbonaceous chondrite meteorite ever found in the UK.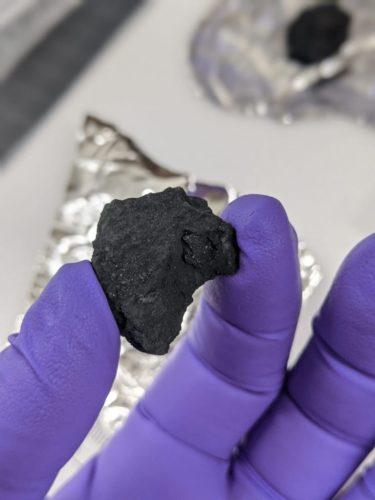 Scientists are eager to study this material because they think it could tell them a lot about conditions when the Solar System began. It could even help them learn more about how life started.
To find such a rare meteorite so soon after it landed is a big deal. NHM says the rock is similar to the samples that the Japanese spacecraft Hayabusa2 brought back to Earth from an asteroid last year. But they have over 60 times as much material from the meteorite.
---
Did You Know…?
The scientists say it's possible that more bits of the meteorite could still turn up in the area. They're asking anyone who finds something to first take a picture of it and make a note of the place where they find it. Then they should collect the sample with aluminum foil and contact NHM.
😕
This map has not been loaded because of your cookie choices. To view the content, you can accept 'Non-necessary' cookies.