Fire at Rohingya Camp Leaves Thousands Homeless
On Monday, a large fire broke out at a refugee camp in Bangladesh, leaving 45,000 people homeless.
Over a million Rohingya people have been forced out of Myanmar by violence in recent years. Many escaped into Bangladesh, but Bangladesh's government doesn't want the Rohingya to settle there permanently.
Since 2017, the refugees have been crowded into camps with poor conditions. One camp, in an area called Cox's Bazar, is the world's largest refugee camp. It holds more than 650,000 people in tents and rough shelters.
On Monday, a fire broke out in one area of the camp. Because the shelters there are simple and packed tightly together, the fire spread quickly. Roughly 10,000 shelters – homes for 45,000 people – were destroyed. At least 15 people were killed and around 560 people were hurt. Over 400 people are missing.
The fire is a hard blow for people who have already lost everything. The Bangladesh government and the United Nations are working to help the people affected by the fire.
Britain Honors Alan Turing on New £50 Bill
The Bank of England has shown off its new £50 (50-pound) banknote which features Alan Turing. Mr. Turing was a math genius who came up with many of the important ideas that led to modern-day computers.
Mr. Turing was also a secret hero of World War II, helping England design a complicated machine called the Bombe. The Bombe allowed England to break top-secret German codes, and probably led to an early end to the war.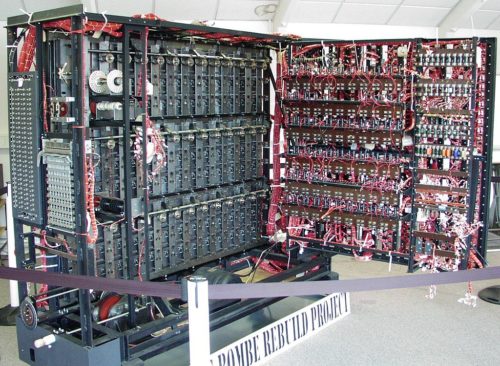 Mr. Turing had many ideas after the war, but because his wartime work was still top-secret, he was limited in what he was allowed to do.
Mr. Turing also struggled because he was gay. At the time, this was illegal in England. In 1952, Mr. Turing was arrested for having a relationship with another man. For this "crime", Mr. Turing was given an extremely harsh punishment. Many people believe that when he died in 1954, he took his own life.
It's no longer against the law to be gay in England, and the country has taken many steps to make up for how Mr. Turing was mistreated.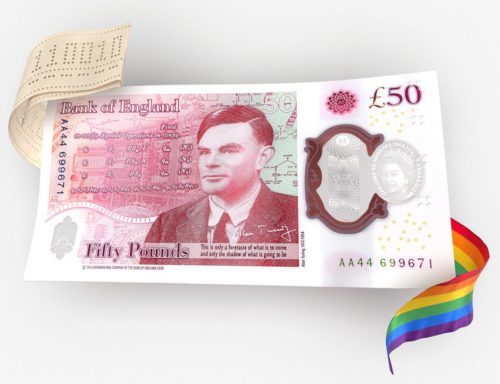 The new bill is the latest effort. It shows Mr. Turing, along with some of his inventions, math formulas, and ideas about technology. The bill will come out on June 23, Mr. Turing's birthday.
Chimps Zoom Between Zoos
The keepers at the Safari Park Dvur Kralove were getting a little worried about their chimpanzees. Because of the coronavirus, visitors aren't allowed at the zoo. Smart animals like chimps need a lot of interesting activity to keep from getting bored.
So workers at the zoo decided to try an unusual idea – they set up daily Zoom video calls with chimps at another zoo in the Czech Republic.
At first the chimps weren't at all sure about the set-up. But soon, they became curious, and came to see the other chimps on the large screen in front of them. Though there's no sound, the chimps still interact.
Now, workers say, the chimps sometimes even bring a snack to eat as they watch – just like humans do at the movies.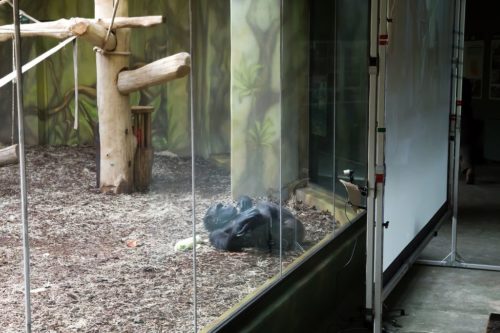 ---
Did You Know…?
England's new £50 note won't be printed on paper, Instead, it will be made of a kind of plastic called polymer.