Apia, Samoa —(Map)
Samoa's newly-elected female prime minister has been locked out of Parliament, while the current prime minister refuses to give up his position. The disagreement has left Samoa with a complicated problem that's challenging its constitution.
The island nation of Samoa has been led by the Human Rights Protection Party (HRPP) for nearly 40 years. Since 1998, the country's prime minister has been Tuilaepa Aiono Sailele Malielegaoi, who's also the leader of HRPP. Usually, the HRPP easily wins the most seats in Samoa's Parliament, allowing it to select the prime minister.
But in April's election, HRPP only took 25 of the Parliament's 51 seats. A new political party, know as FAST (Fa'atuatua i le Atua Samoa ua Tasi), also won 25 seats, resulting in a tie.
The 51st seat was won by Tuala Iosefo Ponifasio, who's independent. Mr. Tuala seemed likely to support FAST, which would give the party control of Parliament, and allow FAST to choose the prime minister.
Fiame Naomi Mata'afa, the woman who leads FAST, seemed likely to become prime minister. Ms. Mata'afa used to be a member of HRPP and has served as deputy prime minister. Her father was Samoa's first prime minister.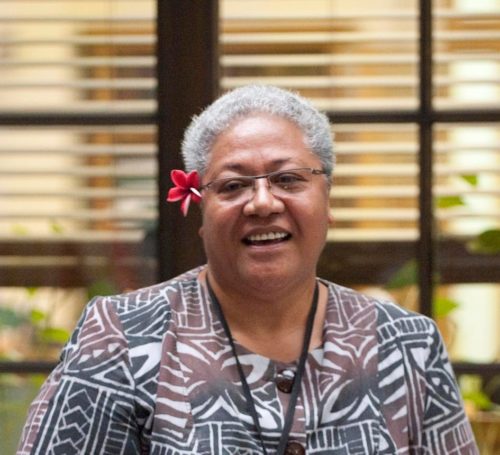 But things didn't go smoothly.
Samoa has a position called the "head of state", which is different from the "head of government" (the prime minister). The head of state is like a king, but without much power. Normally, the head of state only carries out "ceremonial" duties, like giving the final, formal approval to laws passed by Parliament, or ending a session of Parliament.
On April 20, Samoa's head of state, Tuimalealiifano Va'aletoa Sualauvi II, decided to give the HRPP an extra seat in Parliament. The reason was that Samoa's constitution requires that 10% of the members of Parliament be women. After the last election, 9.8% of Parliament was female.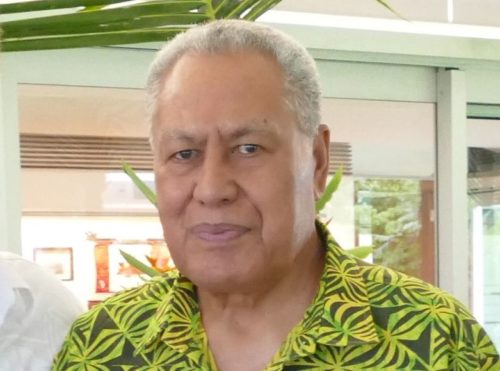 With the extra seat for HRPP, and Mr. Tuala supporting FAST, Parliament was tied at 26-26. Mr. Tuimalealiifano delayed the opening of Parliament, and, in early May, said new elections must be held.
But Samoa's Supreme Court agreed with FAST. It removed the extra HRPP seat in Parliament and declared that no new elections were needed.
In response, Mr. Tuimalealiifano canceled Monday's meeting of Parliament. The country's constitution says Parliament must meet within 45 days of an election. Monday was the 45th day. The Supreme Court ruled that canceling Monday's meeting of Parliament was "unlawful".
But when members of FAST and the chief justice of the Supreme Court arrived at Parliament on Monday, the doors were locked. Instead, Ms. Mata'afa was sworn in under a tent.
Mr. Tuilaepa refuses to step down. He has accused everyone involved in Monday's swearing-in of "treason". Ms. Mata'afa has accused Mr. Tuilaepa of a "coup".
The situation is testing Samoa's constitution in ways that don't have clear answers. On one side are the head of state and the current prime minister, who's hoping to hold on to power. On the other are the country's first female prime minister and the Supreme Court. It's not clear what will happen next.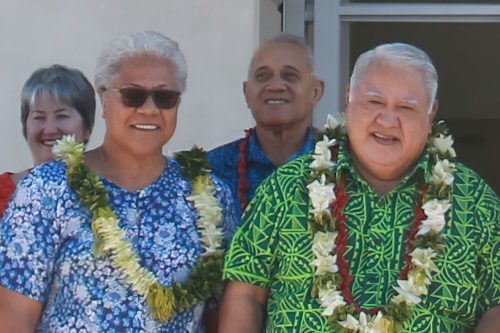 ---
Did You Know…?
Samoa's political system is strongly tied to its history. In the past, Samoa was ruled by chiefs. Today, only chiefs may be elected to parliament, and only 5% of the chiefs are women. Women weren't allowed to vote in the country until 1990.