In the last week, elections were held in several countries around the world. Today, NFK looks at the recent election results from Ecuador, Peru, and Samoa.
Guillermo Lasso Elected President of Ecuador
On Sunday, Guillermo Lasso won Ecuador's runoff election, taking 52.5% of the vote. His closest opponent, Andres Arauz, earned 47.4%. The results were surprising, since Mr. Arauz came in far ahead of Mr. Lasso in the first round of voting in February.
The election of Mr. Lasso, 65, marks a big change for Ecuador, which has been ruled for over ten years by Mr. Aruaz's Union of Hope party. The party was extremely popular years ago, but has struggled as conditions for people and businesses in the country have gotten worse.
In the past, Ecuador has made lots of money by selling its oil. But low oil prices have brought hard times. Over the last year, the coronavirus pandemic has also caused great suffering.
Mr. Lasso, who's an ex-banker, says he will support farmers and encourage foreign companies to bring jobs to Ecuador. Mr. Lasso will face challenges in getting things done, since he'll have very little support in the National Assembly.
Peru's Election Leads to a Runoff
Peru also had an election on Sunday. There were 18 people running for president, and the leading candidate was a complete surprise.
Pedro Castillo is a teacher who made a name for himself by leading a teachers' strike in 2017. He didn't seem very popular before the election, but on Sunday, he won 19% of the vote. Much of Mr. Castillo's support came from places far from Peru's large cities.
Keiko Fujimori came in second with about 13% of the vote. That means she'll face Mr. Castillo in a runoff election in June.
Ms. Fujimori is the daughter of Alberto Fujimori, who was president of Peru in the 1990s, but is now in prison. Ms. Fujimori has also been accused of crimes and has spent time in prison.
Mr. Castillo says he'll focus on working people and will improve education and health care. Ms. Fujimori says she'll fight crime and use money from Peru's mines to improve life in the country.
Many people in Peru are tired of politicians. The winner will become Peru's fifth president in five years. They'll also face great challenges – the country has suffered hugely because of the coronavirus.
Samoa May Face New Leadership After Nearly 40 Years
The island nation of Samoa has been led by the Human Rights Protection Party (HRPP) for nearly 40 years. But after last Friday's election, the HRPP's control over Samoa's Parliament may be coming to an end.
Last July, the FAST (Fa'atuatua i le Atua Samoa ua Tasi) political party was formed. Earlier this year, Fiame Naomi Mata'afa, who had served as deputy prime minister, left the HRPP to join FAST. She's now its leader.
The election results aren't final, but so far, the two parties appear to be tied, with each having 25 seats in Parliament.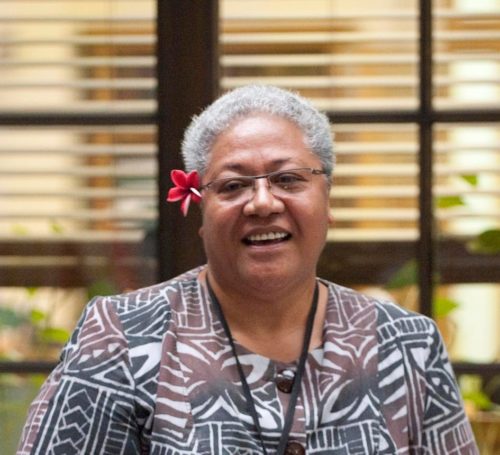 The 51st seat was won by Tuala Iosefo Ponifasio, who's independent. That gives Mr. Tuala a lot of power – the party he chooses to support will be able to form a government.
There are hints that Mr. Tuala is in favor of "change". If he winds up supporting FAST, it could mean that Samoa will have its first female prime minister.