Les Cayes, Haiti —(Map)
On Saturday morning, Haiti was hit by a 7.2 magnitude earthquake. The quake destroyed thousands of buildings, injured over 5,700 people, and left at least 1,297 others dead. The country's prime minister has declared a state of emergency.
The earthquake struck near the town of Petit Trou de Nippes, in the western part of the country. That's roughly 78 miles (125 kilometers) west of the capital, Port-au-Prince.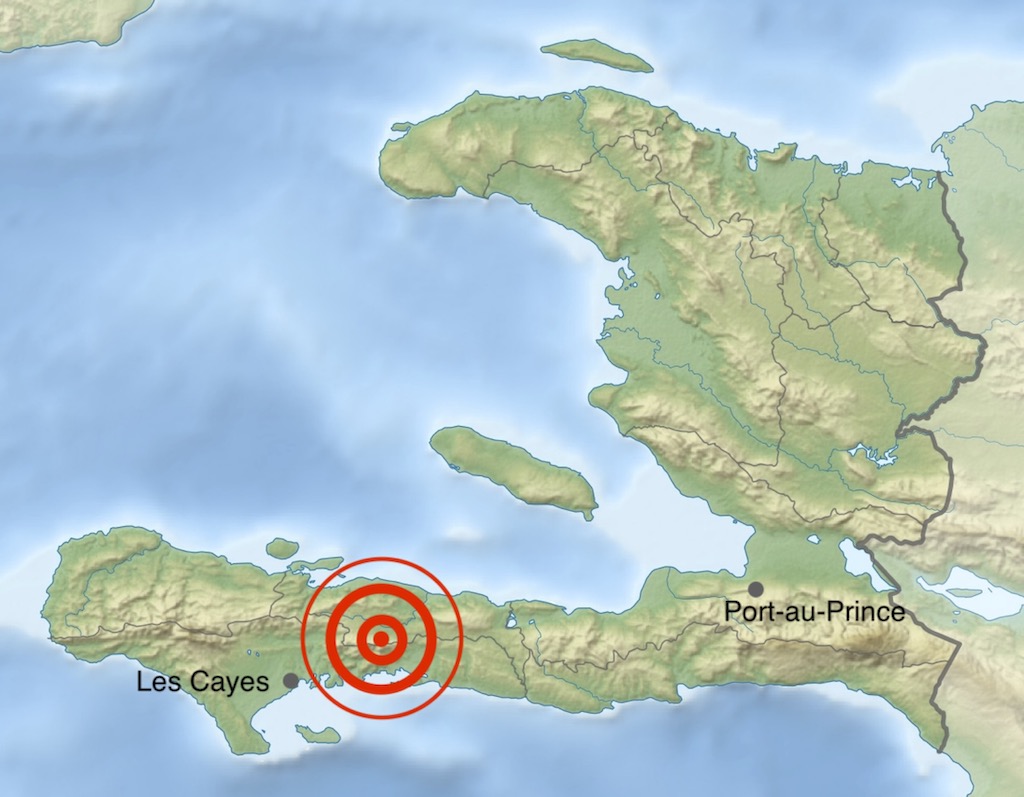 With a magnitude of 7.2, the earthquake was strong enough to be felt over 200 miles (320 kilometers) away in Jamaica.
The earthquake did the most serious damage in two nearby cities, Les Cayes and Jeremie. Les Cayes, which was the closest, was hit the hardest. Homes, schools, churches, and offices were damaged. Some of the highest numbers of injuries have come from collapsed hotels.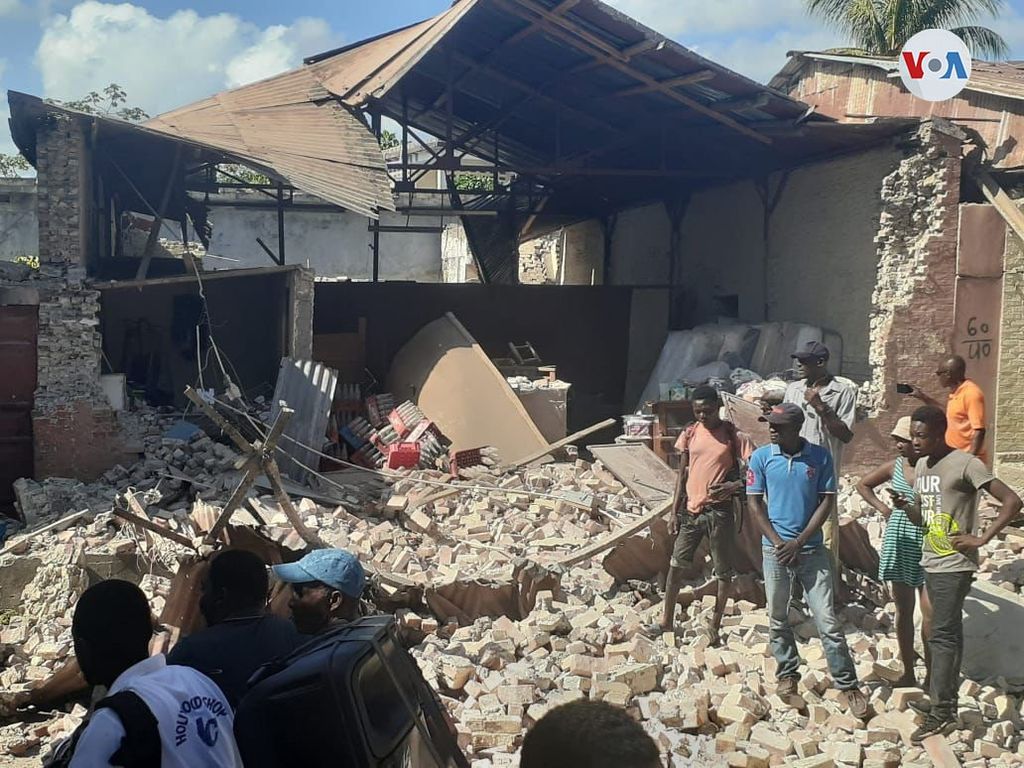 The number of injured people was so high that local hospitals have been unable to keep up. A number of medical workers at the general hospital in Les Cayes were themselves trapped in a collapsed building.
Across the area, people are working to find survivors who are trapped in the rubble. But the earthquake has also caused landslides, making rescue efforts even more difficult.
There have been many aftershocks – smaller quakes which follow the main earthquake. Some of these have been as strong as 5.1 magnitude.
With many buildings damaged by the earthquake, it's not certain whether the buildings still standing in the area are safe. Many people are choosing to sleep outside rather than taking the risk of sleeping in a building that could collapse on them.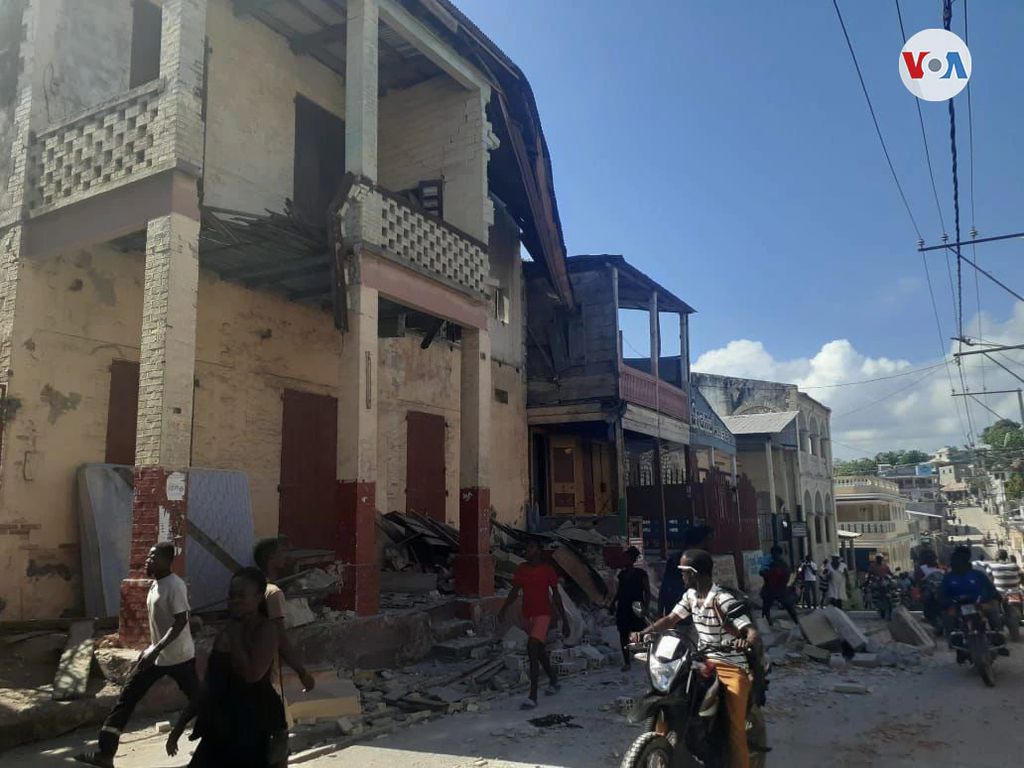 Haiti has struggled through many disasters recently. It has still not fully recovered from a 7.0 magnitude earthquake which destroyed much of Port-au-Prince and killed over 200,000 people in 2010. The country suffered again in 2016, when it was pounded by Hurricane Matthew.
Just over a month ago, Haiti's president, Jovenel Moïse, was killed, leaving the country without a leader. His death also left the political challenge of figuring out who was in charge.
Prime Minister Ariel Henry, who is now in charge of Haiti, has declared a one-month state of emergency because of the earthquake. Mr. Henry says the most important thing is to make sure to rescue as many as possible of those who are still alive.
That job could become more difficult soon. Tropical Storm Grace is expected to reach Haiti on Monday, bringing heavy rainfall with it.
Several countries have offered to help Haiti. Mr. Henry says the country won't officially ask for outside help until it's clear how much damage there is in all. But Haiti is not a rich country, and the government does not have the money for major efforts to rebuild the damaged areas.