If you feel like the weather near you has been pretty bad recently, you're not alone. Worldwide, many areas have been hit by bad weather like blizzards, flooding, and serious storms. Today NFK takes a look at recent weather challenges around the world.
Tropical Storm in Southern Africa
Tropical Storm Ana smashed into southeast Africa last week, killing at least 90 people and leaving hundreds of thousands of people homeless. Madagascar, Mozambique, and Malawi were most strongly affected.
The storm brought strong winds which took down power lines. Heavy flooding damaged or destroyed thousands of homes. Many other buildings, like schools and hospitals were also damaged. The flood waters also took out roads and bridges, leaving many people cut off from help.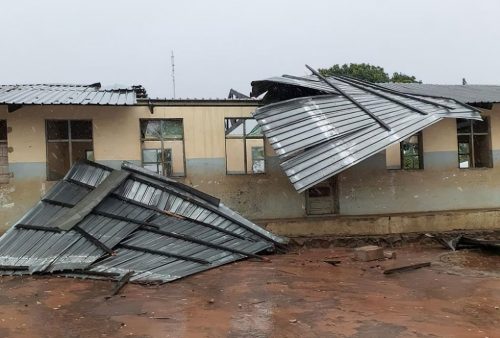 Most people in the areas that were hit were already poor. For many, the storm has destroyed the little they had, such as their homes, farms, or fishing boats.
In Malawi, where tens of thousands of people are taking shelter in schools and gyms, the president has declared a disaster. Mozambique's prime minister has asked for international help, saying the problems are too big for the country to handle. Several groups, like the Red Cross and the United Nation's UNICEF are working to help.
Blizzard in the United States
Cities and towns are digging out after a powerful blizzard dumped snow all along the east coast of the United States this weekend. Though some areas avoided heavy snow, others set records. Many places got more than two feet (61 centimeters) of snow. Stoughton, Massachusetts got over 30 inches (76 centimeters).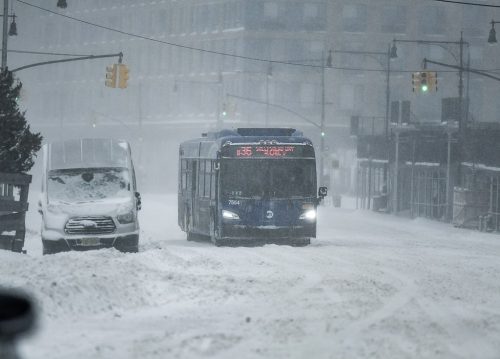 The storm also brought extremely strong winds and icy temperatures. At times, the snow-filled winds made it nearly impossible to see, making driving dangerous. Airlines cancelled over 4,500 flights. The blizzard took out power for over 120,000 homes and businesses in Massachusetts alone.
The effects of the blizzard were limited because it was predicted ahead of time, and it happened on the weekend. Another storm is expected to hit several states this week.
Floods and Landslides in Brazil
Heavy rains in the state of São Paulo, Brazil have caused floods and deadly landslides. The extreme weather has left around 500 families without homes, and killed at least 19 people. Storms have caused serious damage in several areas in the state. In some areas, major roads are underwater.
😕
This image has not been loaded because of your cookie choices. To view the content, you can accept 'Non-necessary' cookies.
São Paulo's governor has offered the affected areas about $2.8 million for repairs that could help prevent future flooding and landslides. Heavy rains have caused similar problems in other parts of Brazil in recent months.
Heavy Storms in Northern Europe
Northern Europe was hit by a strong storm this weekend. Named Malik (Nadia in Germany), the storm brought winds blowing at hurricane speeds, and caused several deaths. The storm triggered flooding in northern Germany, shut down rail lines in several countries, and caused widespread damage to property. In Poland, over 680,000 people were left without electricity.
In the United Kingdom (UK), over 100,000 were left without power, and some schools were closed. In Scotland, winds as fast as 100 mph (160 kph) were recorded. As Malik left, the UK was hit by another storm, named Corrie.
😕
This image has not been loaded because of your cookie choices. To view the content, you can accept 'Non-necessary' cookies.
---
Did You Know…?
Western Australia is suffering from extreme heat. Just a couple of weeks ago, a town called Onslow on Australia's west coast tied the country's record with a temperature of 123º Fahrenheit (F) (50.7º Celsius (C)). Though things have cooled down slightly, many areas in Western Australia are still reaching temperatures as high as 109ºF (43ºC).