Dakar, Senegal —(Map)
Africa's new basketball league, the Basketball Africa League (BAL), has begun its second season. After facing challenges during its first two years because of Covid-19, the 12-team league is planning on a full season this year, with finals to be held in May.
The BAL is a project that the NBA (National Basketball Association) and FIBA (International Basketball Federation) have been working on for years. The BAL was first announced in 2019, and replaces the FIBA Africa Basketball League as the continent's top league.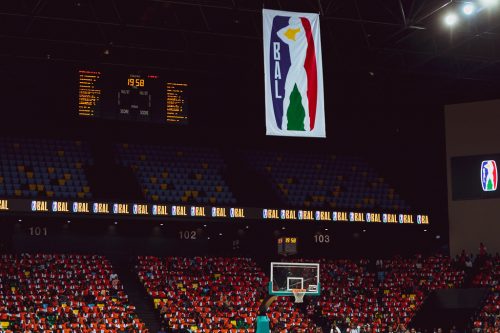 But the BAL got off to a very rough start. In 2020, the league was just getting ready to begin when the coronavirus hit. The league was forced to delay its first season until 2021.
Last year, Covid-19 forced more changes. The BAL set up a "bubble" to keep players from being exposed to the virus. The "season" was just two weeks long, and all games were held in Kigali, Rwanda. Egypt's Zamalek team won the first BAL championship on May 30, 2021.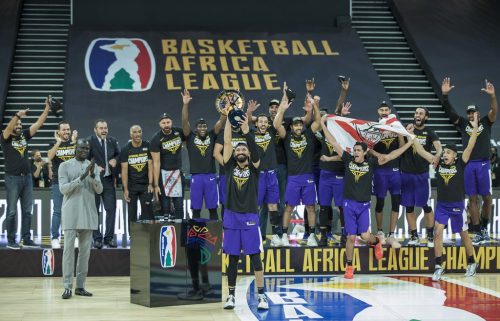 This year, the plan is to hold a 38-game season. The organizers have divided the teams into two "conferences", named Sahara and Nile. The Sahara conference has teams from Guinea, Morocco, Mozambique, Rwanda, Senegal, and Tunisia. The Nile conference includes teams from Angola, Cameroon, the Democratic Republic of Congo, Egypt, South Africa, and South Sudan.
The 2022 season will be held in three parts. The Sahara conference started in Dakar, Senegal on Saturday and will end on March 15. The Nile conference games will be played from April 9 to 19 in Cairo, Egypt. Playoffs and finals will be held in Kigali, Rwanda from May 21 to 28.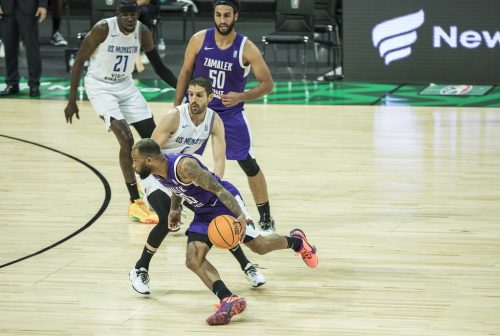 The NBA has been active in Africa for nearly 20 years. One of the NBA's goals in Africa is to develop high-level basketball players. The BAL reports that currently over 50 NBA players were born in Africa or have a parent from Africa. These players include Giannis Antetokounmpo, whose parents are Nigerian, as well as Joel Embiid and Pascal Siakam of Cameroon.
But the NBA and FIBA also want to raise interest in basketball across Africa. Soccer (football) is currently the most popular sport in Africa, by far. The NBA thinks that interest in the BAL can help change that.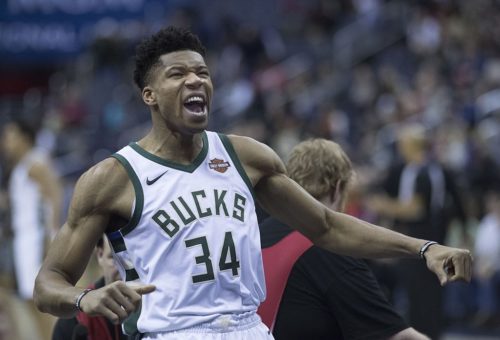 Some people think that the BAL will also attract players from other leagues. Relton Booysen, the head coach of South Africa's Cape Town Tigers, says, "It is a prize for anyone in Africa, in the world, to play in the BAL."
There are signs that he's right. Ty Lawson, who played in the NBA for eight years, is now playing for Tunisia's team, US Monastir. Robert Pack, an NBA player for 11 seasons and also an assistant coach, is now head coach of Rwanda's team, REG (Rwanda Energy Group).
😕
This image has not been loaded because of your cookie choices. To view the content, you can accept 'Non-necessary' cookies.
Australian Liz Mills is the head coach of Morocco's AS Sale. It's the first time a woman has coached a BAL team. There are very few women coaching high-level men's teams anywhere in the world. In 2021, Mills led Kenya's national team to the continent's basketball championship, AfroBasket. It was the first time a female had coached at a FIBA competition.
---
Did You Know…?
BAL games can be viewed on BAL.NBA.com, as well as on ESPN+ and ESPN News. In Africa, VOA News (Voice of America), will carry many of the games on the radio.
😕
This map has not been loaded because of your cookie choices. To view the content, you can accept 'Non-necessary' cookies.