Flying airplanes costs a lot of money. So you might expect airlines to make sure their flights are as full as possible. But airlines have been making tens of thousands of "ghost flights" in and out of European airports with few passengers, or none at all.
A "ghost flight" is a flight with fewer than 10% of its seats filled. Often, ghost flights carry no one. Why fly planes with no one in them? The answer has to do with a system of valuable airport time slots, which airlines must use or lose.
😕
This image has not been loaded because of your cookie choices. To view the content, you can accept 'Non-necessary' cookies.
At most large, busy airports, there are far more airlines that want to run flights than the airports can handle. So many airports use a "slot" system to decide which airlines get to fly. The airports divide up the total number of flights they can handle into time slots.
Airlines compete to get these valuable slots, which allow planes to take off or land. Slots are assigned twice a year. But since it would be very complicated to give out all the slots every six months, airlines are allowed to keep their slots if they use them often enough.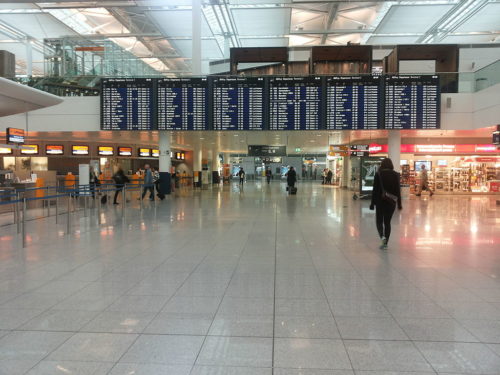 Having the right slots to make connections work out is important for large airlines that fly to many locations around the world. Smaller, cheaper airlines flying shorter distances are eager to take over these slots. Airlines worry that if they lose their slots, they won't get them back.
At busy airports, these slots are incredibly valuable. In 2016, Oman Air is reported to have paid $75 million to buy two slots at London's Heathrow Airport – one for taking off and another for landing.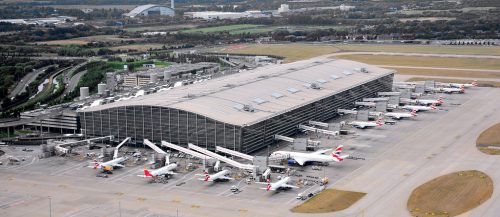 Before the coronavirus pandemic, airlines in Europe needed to use their slots 80% of the time to hang on to them. When the pandemic hit, the number of people flying dropped sharply.
Some places, like the United States and United Kingdom (UK), dropped their slot rules temporarily. In Europe, the rate was changed to 25%. That meant airlines needed to run at least a quarter of their flights to keep their slots – even if there were no passengers. Near the end of last year, both Europe and the UK started requiring 50% use. That led to even more empty planes in the air.
The German airline Lufthansa is one of the few airlines that has been open about its ghost flights. The airline says that last winter, it flew about 18,000 ghost flights.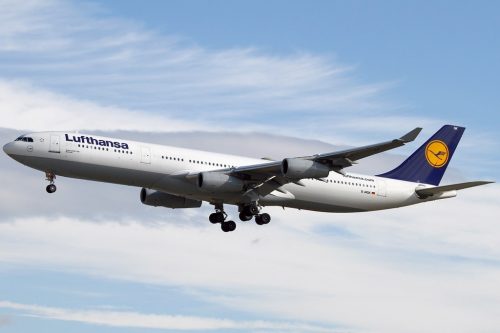 The environmental group Greenpeace says that if other airlines in Europe have similar numbers, there were probably over 100,000 ghost flights in Europe this winter. Greenpeace says the pollution from that many flights is roughly the same as the pollution put out in a year by 1.4 million gas (petrol) or diesel cars.
Many people are very upset that empty planes are flying when the world is facing a climate emergency. Airplanes are one of the leading causes of the climate crisis. Even airlines are upset about the ghost flights.
But it will be challenging to come up with a new, fair system that would allow airlines to make their connections, and still make sure that valuable airport time isn't wasted.
---
Did You Know…?
As the coronavirus situation improves in much of the world, it's likely that many places will require airlines to use more of their slots. That could lead to even more empty planes in the air.