On Monday, a California company called Rocket Lab used a helicopter to grab a huge booster section of a rocket out of the air as it fell from space. Like SpaceX, Rocket Lab hopes to lower the costs of rocket launches by reusing parts.
To launch spacecraft into space, rockets use several stages of "boosters". Booster rockets push the main spacecraft up and then fall back to Earth when their fuel is gone. Rocket Lab's Electron rocket uses two stages to lift what it is carrying into orbit around the Earth.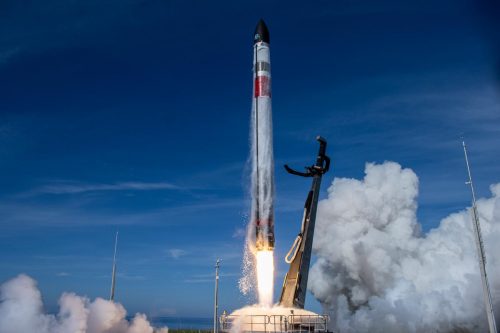 Peter Beck, who leads Rocket Lab, says that the first stage of the rocket is responsible for 80% of the costs. That's why Rocket Lab is working to try to save and reuse its first stage boosters. Saving money by reusing rocket parts will bring down the cost of sending things into space.
The company SpaceX already has a system for reusing boosters. Using special engines, SpaceX's Falcon 9 rocket boosters slow themselves down as they fall to Earth, and then land in a controlled way. But Rocket Lab's rockets are far smaller and can't carry the fuel needed to return in this way.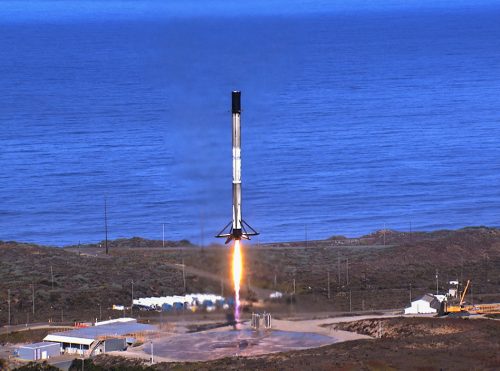 In the past, Rocket Lab has recovered some boosters from the ocean, but the salty sea water can damage boosters and make them hard to reuse safely.
On Monday, Rocket Lab used a flying helicopter to catch the booster as it fell back to Earth. As you might imagine, catching a 39-foot (12-meter) tube that weighs nearly 2,200 pounds (1,000 kilograms) as it falls from space is very complicated. But it worked – at least for a while.
After launching from New Zealand, and helping push the rocket's payload of 34 satellites into orbit, the booster reached a top height of about 50 miles (80 kilometers) above the Earth. Then it began falling, reaching speeds as fast as 5,200 mph (8,400 kph).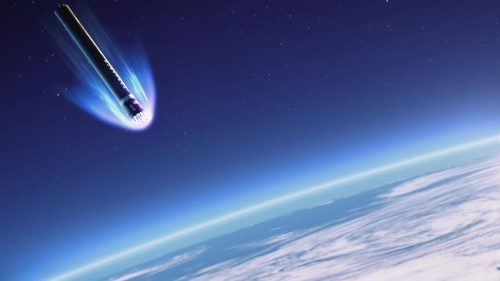 One side of the booster has special protection against the heat, to keep it from burning up as it falls through the Earth's atmosphere. By aiming the protected side downward, the booster was able to stand temperatures as hot as 4,300º Fahrenheit (2,370 Celsius).
Once the booster had slowed down enough, a small parachute was opened to slow it down even more. Finally, an even larger parachute was opened, slowing the booster enough to allow it to be caught by a helicopter.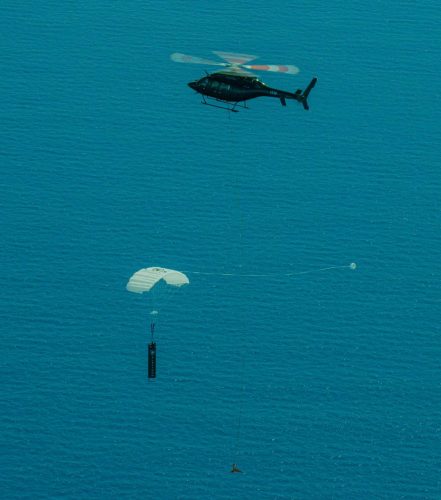 The helicopter was towing a strong cable with a hook at the end of it. This hook grabbed onto a cable between the first and second parachute. Suddenly, the booster had stopped falling and was supported by the helicopter.
The test wasn't a complete success, though. After a few moments, the helicopter pilots realized that the weight of the booster was pulling in a way that was unsafe. They released the booster, which was later recovered from the sea.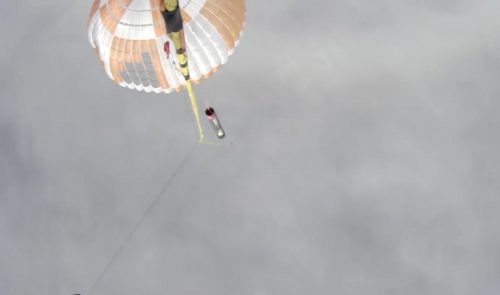 Rocket Lab hopes that by learning from what happened this time, the next time the helicopter will be able to safely take the booster back to land or to a nearby boat.