Taliban Say Women Must Cover Themselves From Head to Toe
On Saturday, the Taliban announced a new rule saying that women in Afghanistan should wear a "burqa". A burqa is a piece of clothing that covers women from head to toe, leaving only a small opening for the eyes.
The Taliban
The Taliban is an extreme Islamic religious group that has used warlike methods to reach its goals. When it controlled Afghanistan from 1996 to 2001, the Taliban was known for being strict and extremely harsh, especially to girls and women. The Taliban took control of Afghanistan again in August, 2021.
😕
This image has not been loaded because of your cookie choices. To view the content, you can accept 'Non-necessary' cookies.
When the Taliban took control of Afghanistan last August, they claimed that they wouldn't put strict rules on women, like they had in the past. But since then, the government has made many new rules controlling women and girls.
In the Taliban's view, the men in a family are in charge of the women, and must control them. The new rule doesn't force women to wear a burqa. But if a woman doesn't follow the rule, the closest man in their family, like a father or husband, can be sent to jail or fired from their job.
Several international groups are asking countries around the world to put pressure on the Taliban to change the way it treats women. Others aren't sure the Taliban will respond to that kind of pressure. They think the Taliban's own beliefs are more important to them than support from outside countries.
😕
This image has not been loaded because of your cookie choices. To view the content, you can accept 'Non-necessary' cookies.
Karine Jean-Pierre: White House's First Black Press Secretary
Today marks Karine Jean-Pierre's first day as the White House press secretary. She's taking over for Jen Psaki, who stepped down. Ms. Jean-Pierre has served as deputy press secretary since President Joe Biden took office.
Handling the daily White House press briefing is a high-pressure job, and a highly visible one. The press secretary must make sure the president's beliefs and positions are clearly represented. They also have to respond to lots of difficult questions.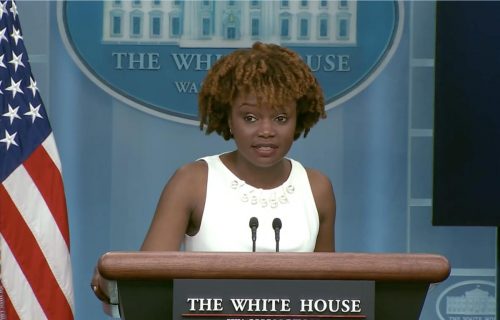 In taking over the position, Ms. Jean-Pierre sets several "firsts". She's the first Black press secretary, as well as the first Black female in the position. She's also the first openly gay person to hold the job. Ms. Jean-Pierre is aware that it's a big deal. "This is a historic moment," she said.
Mr. Biden offered Ms. Jean-Pierre the job last week. He said that he and his wife "have known and respected Karine a long time, and she will be a strong voice speaking for me."
Passenger Lands Plane Safely After Pilot Gets Sick
On Tuesday afternoon, an air traffic controller in Florida got an emergency radio call. "I've got a serious situation here," a man reported. He said the pilot of the airplane wasn't well. "I have no idea how to fly the airplane," he said.
The passenger didn't know where the plane was, but could see the coast of Florida. The air traffic controllers told him to follow the coast while they rushed to locate the plane.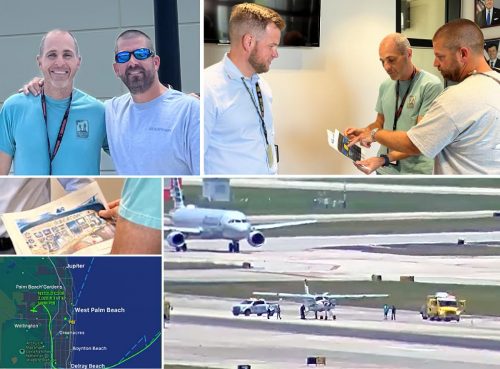 Then air traffic controller Robert Morgan took over. Mr. Morgan has been working as an air traffic controller for many years. Even more importantly, he trains pilots. By giving careful instructions, Mr. Morgan was able to help the passenger pilot the plane down, and land safely.
The landing was so good that nearby pilots were shocked to learn that a passenger had been flying the plane. "I felt like I was going to cry," said Mr. Morgan. "I was really happy that it worked out and that nobody got hurt."