Memphis, Tennessee —(Map)
Seba Stephens is only 10 years old, but he's a very talented musician. He plays drums, bass, guitar, and piano. Recently, he earned a professional certificate in music through the Berklee Online program at the famous Berklee College of Music.
Seba (short for Sebastian) and his family live in Memphis, Tennessee – a place famous for music. He grew up with music all around, but he especially loved the drumming of Stewart Copeland from the band The Police. "The Police songs are full of so much cool drumming," he says.
Before he turned three, his parents asked him what he wanted for his birthday. "Drums!" he answered.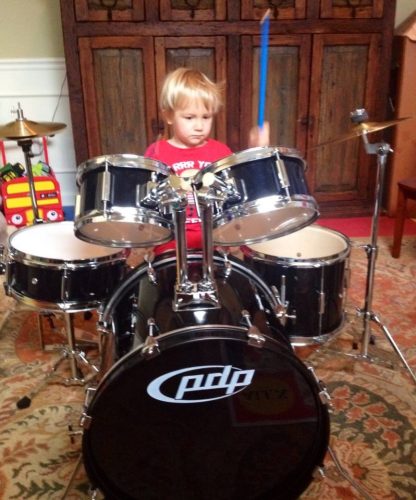 His parents weren't sure, but after seeing him play the drums at a local music store, they decided he was serious. They bought him a junior drum kit. It was a huge step. "He didn't stop playing – ever," says his dad, Everett.
But soon Seba grew upset. He couldn't get his junior drum kit to make the sounds he heard Mr. Copeland making. It was a lesson for the family: good instruments were worth paying for. His parents bought him a professional drum kit and signed him up for lessons.
In just a few months, his drum teacher reported that Seba was learning extremely quickly and needed a higher level of training. He was still four.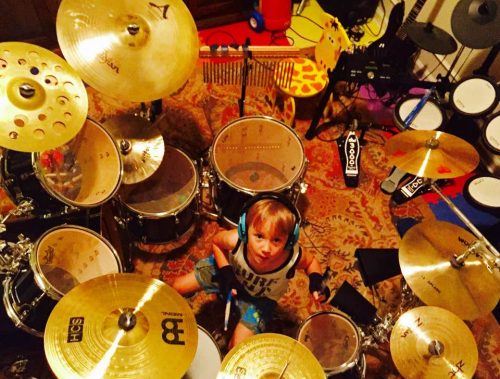 Seba's parents encouraged him to explore music in other ways. Seba learned bass, guitar, and piano. He faced challenges – some related to his size. "I couldn't see over my drum set," he says. "And I couldn't reach some of the cymbals." He also had trouble finding a good bass that was small enough.
Seba wanted to start a band, but Everett said he had to "at least be in kindergarten" to do that. Everett thought he was joking, but Seba actually started a band in kindergarten. By first grade, he was earning money playing music.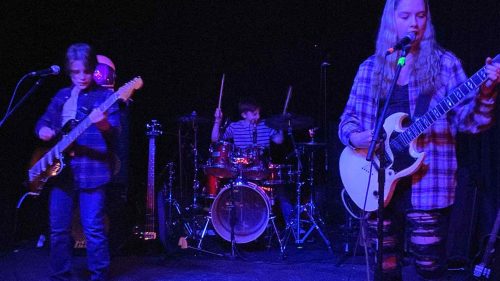 In 2020, Everett got special permission for Seba to join a summer music program at Berklee as an 8-year-old. Seba studied bass in an online program. To keep up, he had to practice up to 36 hours a week.
After the intense summer, Everett thought Seba might want a break. He was wrong. Instead, Seba asked his parents to home-school him so he could keep going to Berklee during the school year. His parents had to make some big changes to make the plan work, but they agreed.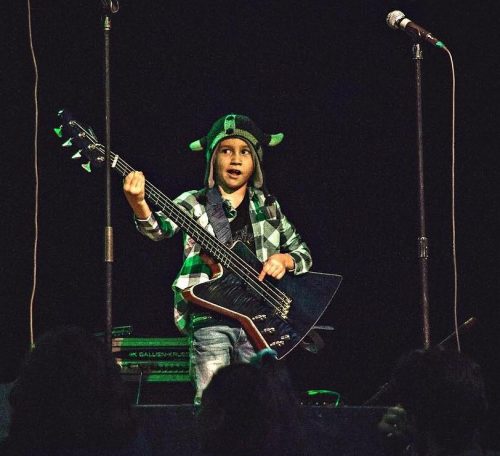 Seba did school work in the mornings. In the afternoons he worked on music. And at night…he usually worked on music some more. He studied with several well-known drummers, and learned many drumming styles .
In 2021, Seba spent four months in Utah, performing in "School of Rock the Musical". Since he plays so many instruments, he was in almost every scene.
Last May, Seba became the youngest person ever to receive a professional certificate from Berklee. The certificate is equal to about four college-level classes.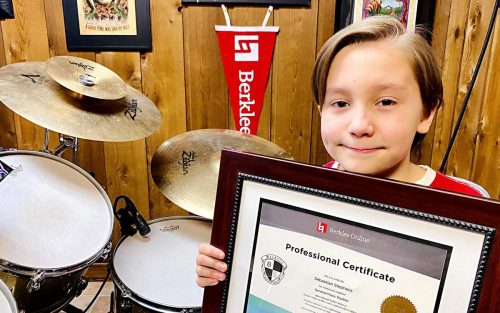 When he's old enough, Seba hopes to go to college at Berklee. For now, he's still practicing and playing. He's also in a new band called SoundBox.
---
Did You Know…?
For anyone thinking about learning to play an instrument, Seba says, "The first thing is to do it. Just do it." But he warns, "Don't just expect everything to come instantly to you. It has to come with practice." He says that even though music is something he's naturally pretty good at, "I still had to practice a lot."
😕
This map has not been loaded because of your cookie choices. To view the content, you can accept 'Non-necessary' cookies.