Victoria, Australia —(Map)
Southeast Australia has been struggling as it faces its third year of flooding in a row. Thousands of homes have been flooded or cut off by flood waters. Because the ground is already soaked, and more rain is on the way, more flooding is expected.
As heavy rains continue to fall, flooding has reached record levels in southeast Australia. The state of Victoria has been affected the worst. At least 500 houses have flooded, and thousands of people have been told to evacuate. Rivers are reaching record levels, and some dams have overflowed.
New South Wales has also been hit hard. There has been major flooding on at least six rivers, leading to calls for evacuations. Several towns have been declared disaster areas. As emergency workers race to protect towns, the supply of sandbags is running low.
The island state of Tasmania has also been affected, mainly in the north. Several rivers have overflowed, and more rain is expected.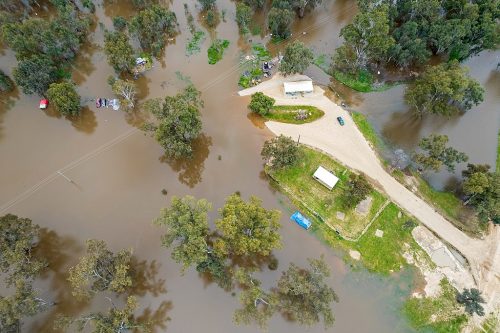 Australian Prime Minister Anthony Albanese visited some of the affected areas in Victoria and New South Wales this week. He promised to send soldiers to help out.
Even though the water levels of some rivers have dropped, the water is still rising in other areas. Worse, more rain is predicted. Because the ground is already soaked, more flash floods are likely. The government says that between 9,000 and 34,000 homes in Victoria could wind up being flooded or surrounded by water.
The floods have caused serious problems across the region. In the affected areas, the flooding has closed hundreds of roads. Thousands of homes and businesses have been left without power. Schools in some areas have been closed. At least two people have died as a result of the floods.
New South Wales and Victoria are both important farming areas. They produce fruits and vegetables, as well as grains like wheat and barley. The flooding has affected many of the farms. It's still not clear how bad the long-term damage will be.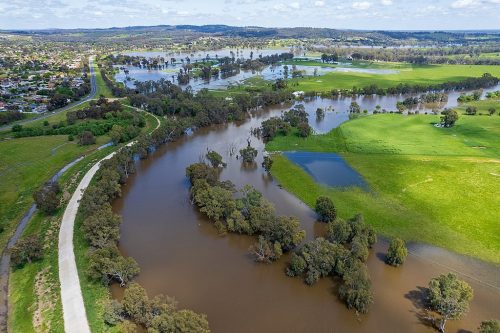 This is the third year in a row that Australia has suffered from extreme flooding. The floods are tied to a weather condition known as "La Niña". During La Niña, the air soaks up much more water from the oceans, and heavy rains are likely.
The opposite is El Niño, which can bring extremely hot, dry conditions. In 2019, El Niño events led to severe bushfires in Australia. Weather experts believe that after this La Niña passes, Australia's weather should return to somewhere in the middle – not too wet and not too hot and dry.