Brasilia, Brazil —(Map)
Brazil's Ex-President Luiz Inácio Lula da Silva won the country's runoff election for president yesterday, defeating the current president, Jair Bolsonaro. Many people saw the tight race as one of the most important elections the country has ever held.
Supporters of the 77-year-old Mr. da Silva celebrated across the country yesterday night. Though the results were clear, the race was a tight one. Mr. da Silva took 50.9% of the vote, while Jair Bolsonaro earned 49.1%.
Brazil held a first round of voting on October 2. But no candidate got more than 50%, meaning a run-off election was needed between the top two candidates. With only two candidates running, the race became tighter than ever.
The race was seen as a historic election with two extremely different choices. The closeness of the race shows how divided Brazil's politics have become.
Mr. da Silva, who's commonly known as "Lula", was president of Brazil from 2003 to 2010. He was a hugely popular president who led Brazil through a period of growth. Mr. da Silva focused on improving the lives of tens of millions of poor Brazilians.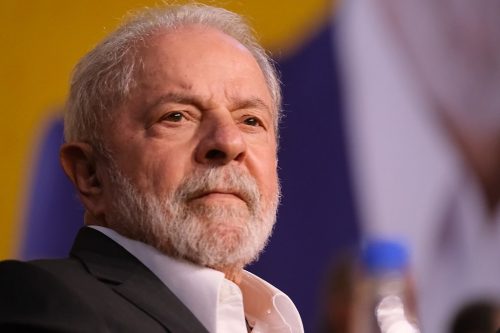 The win represents an incredible comeback for Mr. da Silva. In 2017, Mr. da Silva was arrested on charges of corruption. He spent a year and a half in prison. But in 2019, the charges against him were thrown out, clearing the way for him to run in this year's election.
Until 2018, Mr. Bolsonaro was a long-time senator known for his far right views. Since winning the 2018 election for president, he has led Brazil on an extremely different path. Many people have compared Mr. Bolsonaro to Ex-US President Donald Trump.
Under Mr. Bolsonaro's leadership, Brazil suffered terribly during the coronavirus, with nearly 700,000 dying. Mr. Bolsonaro led attacks on reporters, and on many parts of Brazil's government. Brazil's massive rainforest has also become threatened under Mr. Bolsonaro, who's eager to see the area used for logging, mining, and farming.
Before the election, Mr. Bolsonaro claimed, without proof, that there might be problems with the election. Like Mr. Trump, he suggested that he might not accept the results of the election unless he won.
In a speech Sunday night, Mr. da Silva made efforts to bring the country together. "We are going to live in new times of peace, love and hope," he said. He promised to work for all Brazilians. "There are not two Brazils," he said. "We are one country, one people – a great nation."
Mr. da Silva steps into a challenging situation. Rising prices are making life difficult and increasing hunger for millions of poor people. Mr. Bolsonaro's attacks on the government and the environment have left both areas weaker and in need of support.
Several international leaders congratulated Mr. da Silva on his victory, including US President Joe Biden and French President Emmanuel Macron.