Mathematicians are excited about a new discovery: a 13-sided shape called "the hat." Lots of copies of the shape can be used to cover a flat surface without ever overlapping or leaving any gaps. Importantly, the patterns made with the hat never repeat.
Mathematicians have been looking for a shape like this for 50 years. They call it an "Einstein". The name may make you think of the scientist, Albert Einstein, but it doesn't have anything to do with him. "Ein stein" means "one stone" in German. And in this case, Einstein means a single shape that doesn't cause repeating patterns.
If you look at most tiled patterns, or even wallpaper, you'll see that the pattern repeats after a while. The pattern may move to the side, or up and down, or both. It may even spin or flip. But generally, the pattern repeats.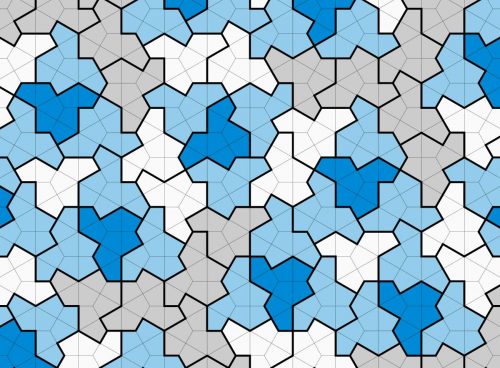 In 1961, one mathematician suggested that there was no way to cover a surface with tiles without creating a repeating pattern. Then his student created a set of tiles that didn't create a repeating pattern. But there were 20,426 shapes in the set! Later, the same student got the number down to 104 shapes.
In the 1970s, a famous mathematician named Roger Penrose found two shapes that could cover a surface with no repeating pattern. That led to the big question: Could there be an einstein – a single shape that did the same thing?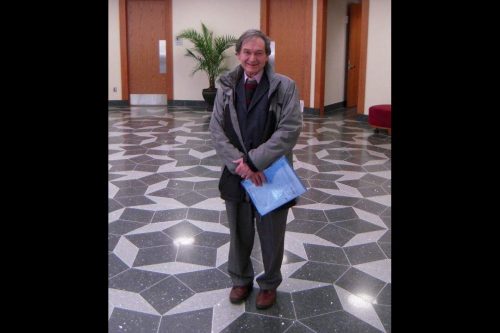 Last November, David Smith discovered that the answer was yes. Mr. Smith loves to play with shapes. When he discovered the hat, he was pretty sure he had something special. He sent it off to an expert, saying it might be the answer to the "einstein problem".
Mr. Smith and several math experts have now written a paper describing the hat. Many mathematicians have been surprised at how simple the shape is. Mathematicians call the hat a "polykite" because it's made of many kite shapes combined.
How Do They Know It Never Repeats?
The math experts that Mr. Smith worked with found two ways to prove that the hat is an einstein. First, they noticed that the hat shapes can group together to form bigger shapes, called metatiles. Those metatiles can then form even bigger shapes, called supertiles, and so on. Since the metatiles, supertiles, super-supertiles, etc. also never repeat, the hat is able to cover any flat surface without repeating.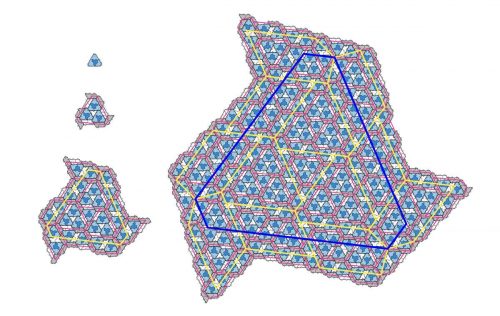 Mr. Smith later found a second einstein shape that he called "the turtle". But careful study showed that both the hat and turtle belonged to a family of similar shapes that could be created by slightly changing the sides of the hat. By studying the different shapes in this family, experts proved that the hat could never form a repeating pattern.
The discovery still needs to be double-checked by experts, but most mathematicians agree that it's a big deal. Some scientists say the discovery could even lead to new advances in the real world, perhaps allowing researchers to come up with new kinds of materials or crystals.
---
Did You Know…?
Some people have wondered if the hat shape is really one shape or two, because it uses reflections (mirror images) when it is being tiled. Most experts agree that it still counts as one shape. But that has created a new question: is there an einstein shape that doesn't use reflections?