Atlas Mountains, Morocco —(Map)
A powerful earthquake hit Morocco on Friday night, killing over 2,500 people and causing huge damage over a large area. People in some areas are starting to recover, but help still hasn't reached some remote areas. Many outside countries have offered to help.
The earthquake struck around 11 p.m. on Friday night. The center of the earthquake was in the Atlas Mountains, about 45 miles (72 kilometers) southwest of Marrakesh, a large city roughly in the center of Morocco.
The USGS (US Geological Survey) says that the earthquake had a magnitude of about 6.8. But Morocco's earthquake center recorded the earthquake as being almost twice that strong. Shaking from the quake was felt across a wide area.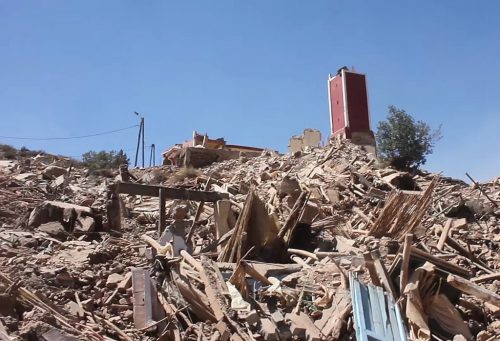 The quake was one of the most powerful ever recorded in Morocco. It's also the country's deadliest earthquake in over 60 years. So far, the earthquake is reported to have killed over 2,680 people. It has injured over 2,500 others. The earthquake was especially dangerous because it happened at night, when people were asleep in their homes.
Marrakesh is a big city that's popular with tourists. Many of its modern buildings seem to have survived the earthquake. But the old part of the city, called the Medina, was hit hard. The Medina has buildings that are over 1,000 years old. Many of those buildings were destroyed.
Outside of Marrakesh, the earthquake caused even more damage. In the Atlas Mountains, the earthquake's center, there are many small villages. Some villages were nearly destroyed.
Many of the people in the area live in simple houses made of mud bricks. This is a traditional way of building in Morocco. But it's not strong enough to protect against earthquakes. Many of these houses simply collapsed. Some of the bricks turned to sand.
The Moroccan government has laws that require buildings to be built more safely, but these rules are often ignored.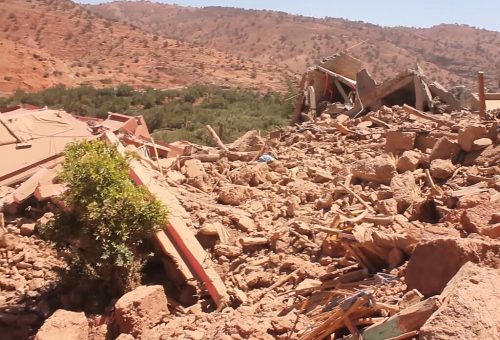 Rescue workers have been working hard to save those affected by the quake. In larger cities, rescue efforts seem to be going well.
But it has taken a lot longer for help to reach remote areas in the mountains. Many of these villages are difficult to get to. The earthquake caused landslides, blocking roads, and making these places even more difficult to reach. In some areas, phone and electrical service were also knocked out, leaving these places completely cut off.
That means that the local people in some remote areas have had to deal with the situation on their own. In some areas, people have been digging through the rubble with their hands, trying to find survivors. Many people are sleeping outside, unsure if their houses are safe.
But more help is coming, and efforts are continuing to try to find and help people who are trapped. Many outside countries have offered to help Morocco. Some countries have offered teams of experts; others have offered emergency supplies.
So far, Morocco has only accepted the help from Qatar, Spain, the United Arab Emirates, and the United Kingdom. The government says too many different rescue teams could make the situation more confusing.
---
Many groups are working to help out. If you would like to help, you might think about giving money to GlobalGiving, Red Cross/Red Crescent, Unicef, or perhaps one of the other options on this page.