A Cabinet is a group of people who give advice or make decisions in a government. They are part of the executive branch of government. Usually members of a cabinet are not elected, but are chosen by a president or a prime minister.
People in the Cabinet are sometimes called secretaries or ministers. It is their job to take care of different areas that are important to the country, such as health, money, defense, workers, the environment, etc.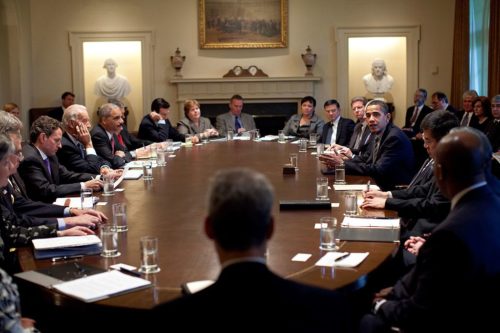 In many countries, the members of the Cabinet can decide what the government will do. In the United States, the Cabinet usually only gives advice the president. The president then makes the decisions.
In some countries the cabinet is also called the Council of Ministers or the Executive Council.