Brazil —(Map)
Jair Bolsonaro has been elected president of Brazil after winning a runoff election on Sunday. Mr. Bolsonaro got 55% of the vote. Fernando Haddad came in far behind him with 44% of the vote.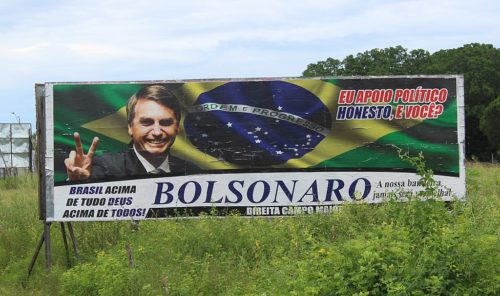 The election of Mr. Bolsonaro is a big change for Brazil, which has been led by Mr. Haddad's Worker's Party since 2003. Mr. Bolsonaro has said he will lead in a strict way, and make leaders from the army an important part of his government. He has said that he will make the people who oppose him leave the country or go to jail.
Mr. Bolsonaro is expected to focus on the interests of businesses, which may be hard on Brazil's rainforests. Mr. Bolsonaro was elected in spite of his insulting comments about women, blacks, and other groups of people. Many voters are hoping that his tough attitude on crime will make the country a safer place.
😕
This map has not been loaded because of your cookie choices. To view the content, you can accept 'Non-necessary' cookies.