This article is an update to the story: Chemical Attack Suspected in Syria.
The US, France, and the UK shot missiles at three places in Syria early Saturday morning. The countries attacked because they believe Syria used chemical weapons against its own people last week.
President Bashar al-Assad of Syria has used chemical weapons on his own people before. The leaders of the US, France, and the UK feel like they have enough proof that Mr. Assad also used chemical weapons in last week's attack on Douma.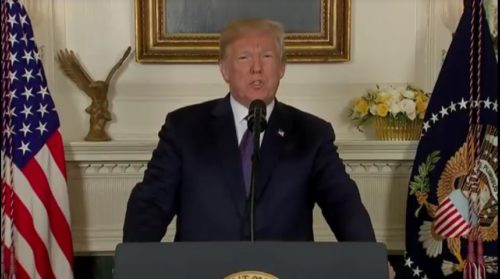 President Donald Trump called Assad's attacks on Douma "the crimes of a monster." He blamed Russia for helping Syria. Syria says it did not use chemical weapons. Russia agrees with Syria. Both countries say the US, France, and the UK were wrong to attack Syria.
The US Army says that the missiles were aimed at places where Syria has made or kept chemical weapons. They say they chose targets that were far away from Syria's people.
Many people are worried that the war in Syria may get bigger. Russia has warned that it will respond to the attacks.
😕
This map has not been loaded because of your cookie choices. To view the content, you can accept 'Non-necessary' cookies.