Douma, Syria —(Map)
On Saturday, over 40 people were killed after the government of Syria dropped bombs on the city of Douma. The bombs may have carried deadly chemicals . The US and other countries are thinking about how they will respond to the attack.
People fighting against the government (rebels) say that Syria dropped bombs with poison gas on the city. They said that over 40 people, including children, were killed. About 500 other people needed help from doctors. The people seemed to have choked or had trouble breathing because of chemicals in the bombs.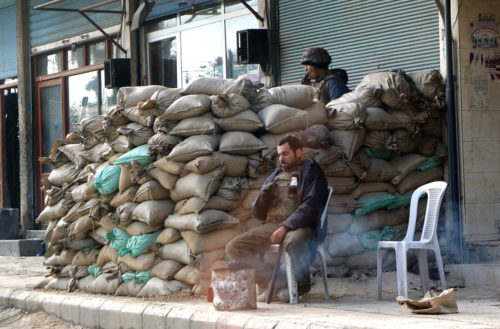 Syria says that it did not use chemical weapons. Russia, which is fighting with Syria, agrees.
In 2013, Syria killed hundreds of its people in a chemical attack. After that, Syria had to agree to stop using chemicals and to get rid of all their chemical weapons. But there have been many more chemical attacks since then. Last year Syria used chemical weapons again.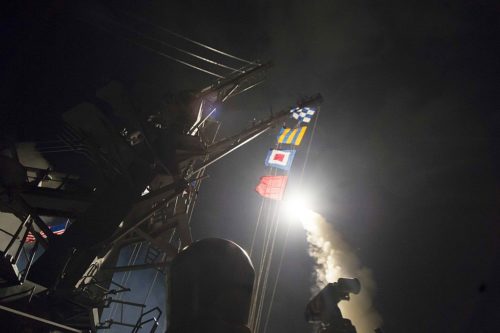 US president Donald Trump has said that he is thinking about how the US will respond to the attack. He says that there will be a "big price to pay." After Syria used chemical weapons in 2017, Mr. Trump fired missiles at an airport used by the Syrian Air Force.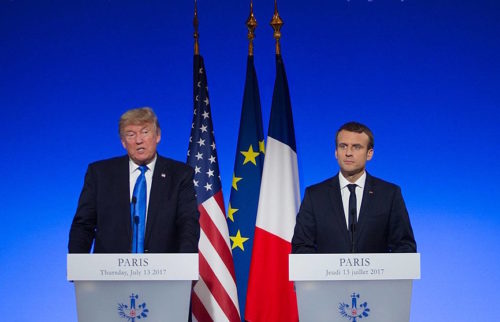 French president Emmanuel Macron has said that France will join the US in a "strong" response. Some people are worried that an attack by the US will make the war bigger. It could also make things more difficult between the US and Russia.
Douma is in the Eastern Ghouta area where Syria has been trying to get rid of the rebels. It is one of the few places in Eastern Ghouta where the government is not in control. The day after the attack, the rebels agreed to leave the area.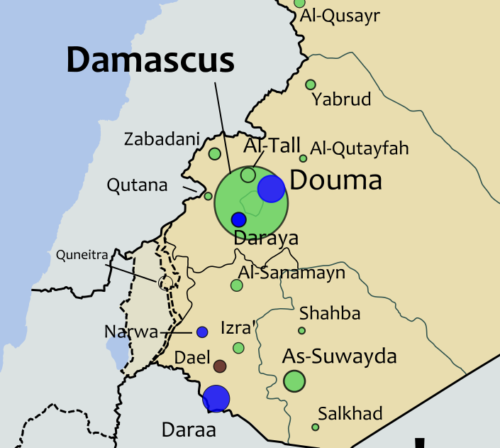 😕
This map has not been loaded because of your cookie choices. To view the content, you can accept 'Non-necessary' cookies.