This article is an update to the story: Trump Impeachment Trial to End Without Witnesses.
On Wednesday afternoon, the US Senate took its final vote in the impeachment trial of President Donald Trump. As expected, the president was acquitted (found not guilty) on both articles of impeachment (charges).
Though several Republicans admitted that what Mr. Trump had done was wrong, it was always expected that the Republican-controlled Senate would acquit Mr. Trump.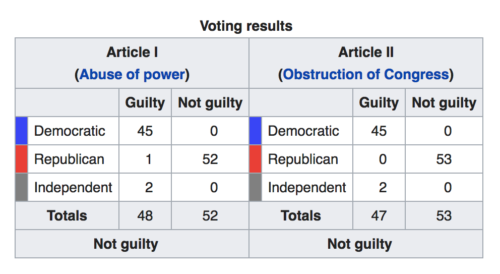 All Democrats voted that the president was guilty. All Republicans, with one exception, voted that the president was not guilty.
Senator Mitt Romney, a Republican from Utah, voted that Mr. Trump was guilty of "abuse of power", but not guilty of "obstruction of Congress". The final vote was 52-48 on the "abuse of power" charge, and 53-47 on the "obstruction of Congress" charge.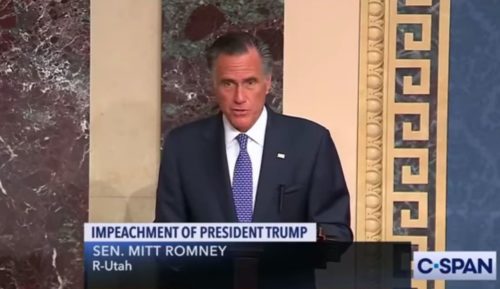 Mr. Trump is now the third president to be impeached by Congress and acquitted. But he is the first impeached president who could possibly be re-elected.