Washington, DC, USA —(Map)
On Friday, the U.S. Senate voted 51-49 against calling witnesses in the impeachment trial of President Donald Trump. It's now almost certain that Mr. Trump will be found "not guilty" in the final vote on Wednesday afternoon.
Branches of Government
The US constitution (the rules of the country) guides the way its government works. It divides the government into three parts, each with the power to keep the other parts under control.

One of the jobs of Congress is to make sure the president follows the law. Through impeachment, Congress can investigate (look into) whether the president broke any laws, and, if necessary, remove the president.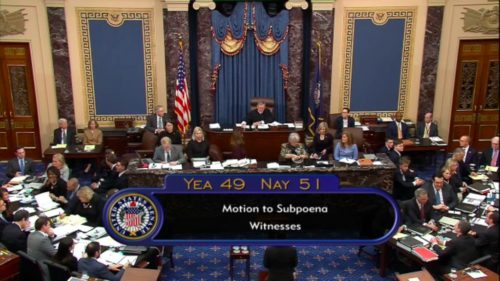 The Senate impeachment trial comes after an investigation in the House of Representatives. The investigation led to two "articles of impeachment", or charges, against Mr. Trump: "abuse of power" and "obstruction of Congress".
The House, which is controlled by Democrats, began investigating Mr. Trump in early September after learning about a phone call between Mr. Trump and Ukraine President Volodymyr Zelensky.
The phone call seemed to suggest that Mr. Trump was holding back $391 million from the Ukraine in order to force Mr. Zelensky to investigate Joe Biden, a Democratic politician who hopes to replace Mr. Trump as president.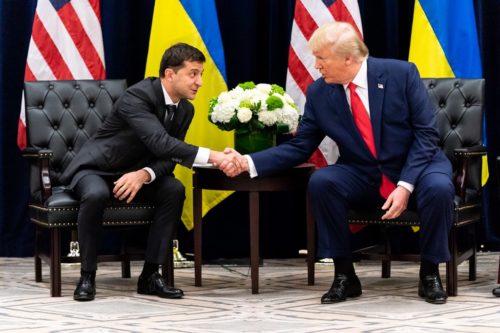 Though Mr. Trump described his call with Mr. Zelensky as "perfect", many felt the president misused his power to help himself instead of the country.
During the investigation, the House requested many documents and asked people from the White House to talk to Congress. The White House refused these requests. As a result, Congress never heard from the people most closely connected with the event.
The Senate, which is controlled by Republicans, has worked closely with the White House to keep witnesses from being called at the trial. Still, Democrats hoped to get enough Republicans to pass a vote calling for witnesses. They needed four Republican votes.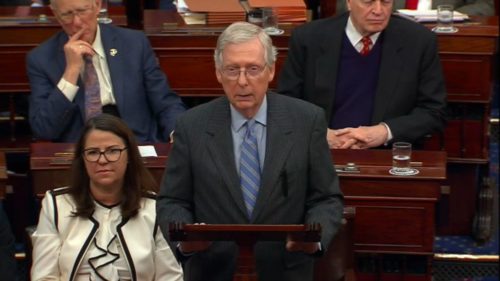 The trial began without an agreement on witnesses. First, "Impeachment Managers" from the House of Representatives made the case against Mr. Trump.
Last week, Mr. Trump's lawyers put on their defense, saying Mr. Trump hadn't done anything wrong and that Democrats were using impeachment to try to get rid of a president they didn't like.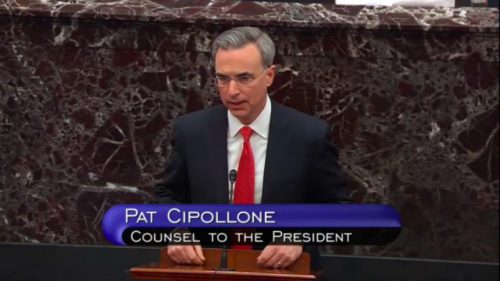 After the defense, Senators had time to ask questions of both the House Managers and Mr. Trump's lawyers.
But the big question was whether at least four Republicans would vote for witnesses.
The pressure to bring witnesses grew as news came out about a book written by John Bolton, who worked closely with Mr. Trump. It was reported that Mr. Bolton's book gives clear examples showing that Mr. Trump did exactly what Democrats are accusing him of.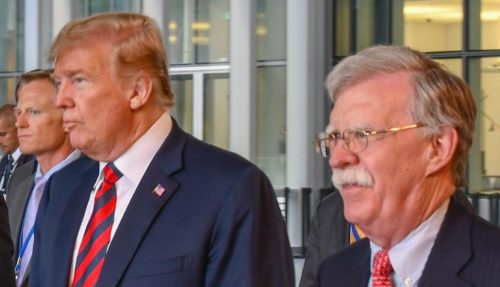 But on Friday afternoon, when the Senate finally voted, only two Republican Senators – Susan Collins of Maine and Mitt Romney of Utah – voted for witnesses. In all, 51 Republicans voted against witnesses.
Many people thought Tennessee Senator Lamar Alexander might agree to call witnesses, but he didn't. Like many Republicans, Mr. Alexander said he didn't need witnesses to know that what the president did was wrong. But he didn't believe the actions were bad enough to remove Mr. Trump as president.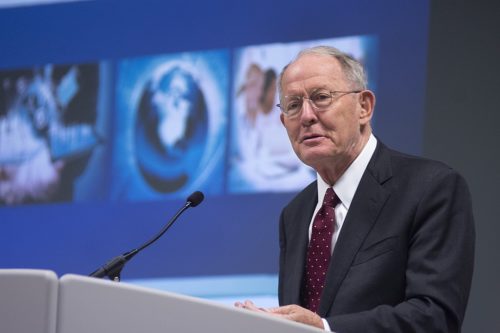 With no witnesses, the trial is almost over. On Monday and Tuesday, Senators will give short speeches explaining their ideas on Mr. Trump's impeachment. Then, late Wednesday afternoon, a final vote will be held on the two articles of impeachment.
Removing Mr. Trump from office would require two-thirds of the 100-member Senate. Since no Republicans have called for Mr. Trump to be removed, it's almost certain that Wednesday's vote will clear Mr. Trump.
😕
This map has not been loaded because of your cookie choices. To view the content, you can accept 'Non-necessary' cookies.