This article is an update to the story: NASA's Perseverance Set to Land On Mars.
NASA's Perseverance rover touched down safely on Mars Yesterday. NASA scientists carefully followed updates sent by Perseverance, which allowed them to track the progress of the spacecraft. Because of the distance between Earth and Mars, the information arrived several minutes after it had already happened.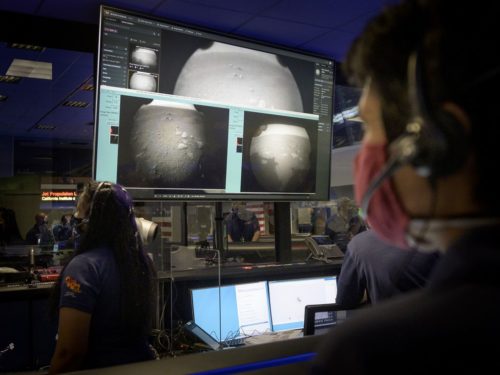 In the control room, members of NASA's Perseverance team clapped as word came back that the lander had completed each new step of the landing. When the Perseverance finally touched down, the control room broke into long cheers.
A few minutes after landing, the Perseverance sent back its first picture of the Martian surface. NASA is now running through tests of the Perseverance to make sure everything is working well.