Mars —
This afternoon, NASA expects its Perseverance spacecraft to land on Mars. Landing safely will be an incredible challenge. But if it goes well, the mission could tell us about possible life on Mars, and test out several new inventions.
NASA launched the Perseverance in July of last year. Now, after traveling through space for seven months, Perseverance has reached the red planet, and is ready to land. NASA expects the landing to happen around 3:55pm Eastern Time (20:55 UTC).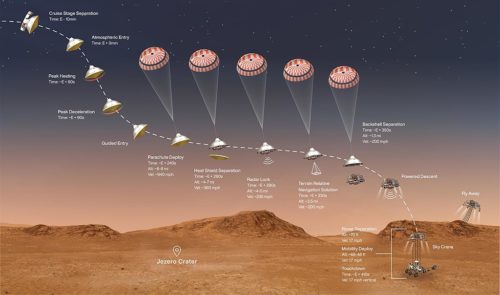 The landing is quite tricky. Many missions to Mars have ended in failure. And the Perseverance will have to handle everything about the landing by itself. That's because the landing happens so quickly, and it takes too long for information to be sent back and forth to Earth.
The spacecraft will be going about 12,000 miles per hour (19,300 kilometers per hour). It has to slow down to a gentle landing speed in just seven minutes.
Because Perseverance is so heavy, a parachute alone isn't enough to slow it down. Instead, rockets will be used to cut the spacecraft's speed even more, until it's just above the planet's surface. At that point, the rover itself will be lowered to the ground using what NASA calls a "sky crane".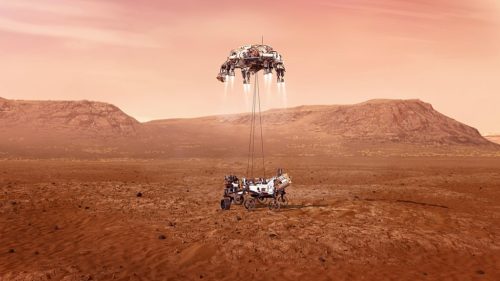 NASA's scientists call the period when the Perseverance is landing itself "seven minutes of terror". That's because they can't do anything except wait for seven minutes to find out if the rover landed safely.
But NASA has gone through this before. In 2012, it landed a similar rover named Curiosity on Mars. Curiosity turned up information suggesting that Mars might once have supported tiny forms of life called microbes. That's one reason that looking for proof of ancient life on Mars is one of Perseverance's main missions.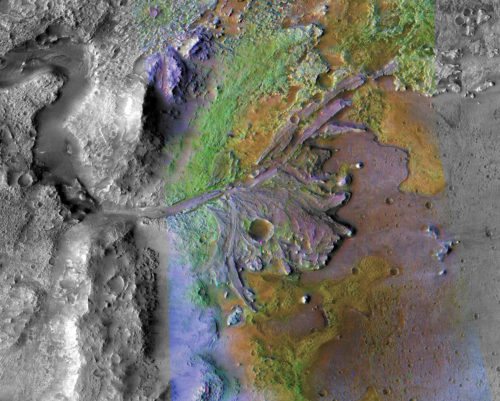 Perseverance will be landing in Jezero Crater. It's a dangerous place to land; it's full of huge rocks and cliffs. But NASA believes that about three and a half billion years ago, a river used to open out into a large lake there. NASA is hoping that signs of life – if there was life – will be trapped in the layers of dirt and rock in this area.
That's why another important task for the Perseverance is collecting rock samples. It has a special drill that will allow it to collect up to 40 samples drilled from the rock in Mars's surface.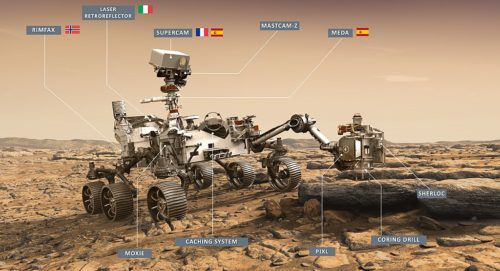 The Perseverance will store these samples in special tubes. NASA has plans for later Mars missions to collect these samples and send them back to Earth.
Perseverance is also trying out something else completely new on Mars: it's carrying a small helicopter drone called Ingenuity. Ingenuity has been specially designed to work on Mars.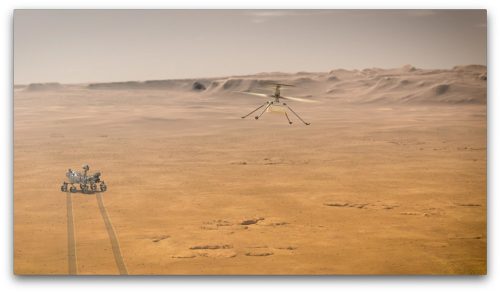 If it's successful, Ingenuity will be the first known flying device of its kind on Mars or any other non-Earth planet. It could completely change the way Mars is explored in the future.
---
Did You Know…?
If you'd like to
watch the landing of the Perseverance
, NASA will begin covering the event at 2:15pm ET (19:15 UTC).