Stockholm, Sweden —(Map)
McDonald's, a restaurant famous for selling meat hamburgers all over the world, is selling a new burger. What's different? It doesn't have meat!
Last October, McDonald's began selling a meatless burger in Finland. The next month, they began selling it in Sweden, too.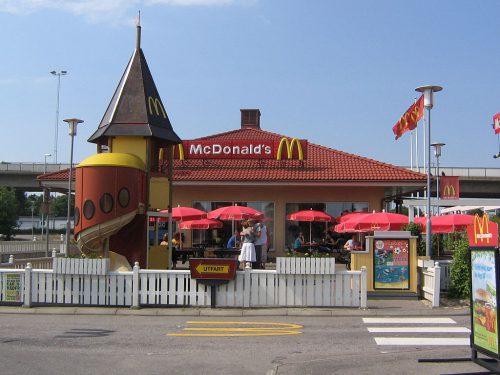 The burger is called the McVegan. The word "vegan" usually means someone who does not eat meat or anything that comes from animals (including eggs, milk, or cheese). McDonald's tried over 100 different recipes before choosing a smoky flavored burger made of soy. The burger is made for McDonald's by a company called Anamma.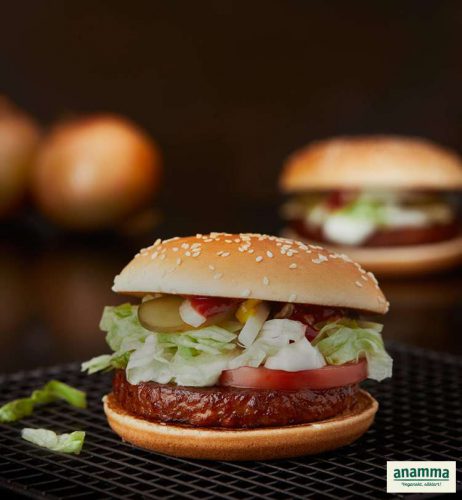 It looks like they chose the right recipe. Last month, McDonald's sold over 150,000 McVegan burgers in Sweden. That is far more than they thought they would sell.
In Sweden, almost one out of every ten people is a vegan or a vegetarian. (Vegetarians do not eat meat, but they may eat milk, cheese, or eggs.) Among younger Swedes, vegetarians are even more common. About one in every five people under 30 are vegetarians.
Some people become vegetarians because they don't want to hurt animals. Other people are worried about how raising animals for meat can hurt the environment. Some people just don't like meat.
Many people are happy that McDonald's is making a vegetarian burger. Other people think that McDonald's is just trying to make money.
So far McDonald's has not said if they will sell the McVegan in other countries.
😕
This map has not been loaded because of your cookie choices. To view the content, you can accept 'Non-necessary' cookies.