In late June, the US government agreed to allow two companies to sell chicken meat that has been grown in a laboratory. That makes the US the second country to approve lab-grown chicken.* The companies say they will be serving the chicken in restaurants this summer.
Unlike normal chicken meat, lab-grown meat isn't created by raising and killing chickens. Instead, it's a meat product developed from animal cells that are grown in a lab. The process is called "cell-based" or "cultured" meat.
The two companies that were approved are called Upside Foods and Good Meat. They are the first companies in the US to get permission to sell meat grown in a lab.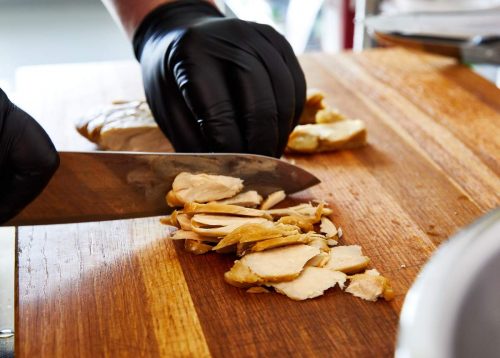 The process of creating lab-grown meat is completely different from the normal meat raising process.
The first cells come from live animals. Scientists have known for a long time how to keep living cells alive and grow them in a lab. In this case, experts choose cells that can grow quickly and will have good flavor.
The cells are grown inside large steel tanks, where they're fed with everything they need to grow. In a few weeks, the cells grow into clumps or sheets of meat. The companies then form this meat into more familiar shapes, like cutlets, nuggets, or sausages that can be cooked and sold.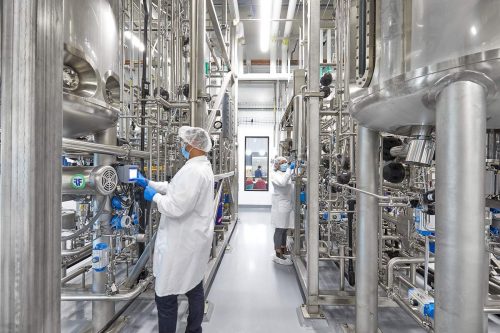 The companies say that their meat is better for the environment than meat from animals. Raising animals for food uses huge amounts of land and water. It also creates a lot of pollution. Raising animals for food creates about 15% of the world's greenhouse gases. That's why cutting back on eating meat is one of the easiest ways to fight climate change.
"Instead of all of that land and all of that water that's used to feed all of these animals that are slaughtered [killed], we can do it in a different way," says Josh Tetrick, who runs the company behind Good Meat.
Lab-grown meat can also help out in other ways, the companies suggest. For one thing, raising animals for food is extremely hard on animals. They are often kept in small spaces, and are treated badly.
There are many companies these days that focus on making plant-based meat substitutes. But since lab-grown meat is made from animal cells, it is very hard to tell it apart from actual meat. It looks, smells, and tastes like chicken.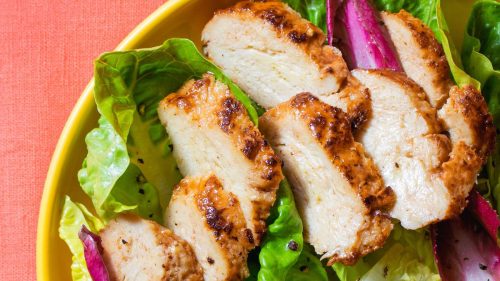 Polls have shown that many people aren't too interested in lab-grown meat. Lots of people believe that "it just sounds weird." But Amy Chen, who works for Upside, says that once people try the meat, "The most common response we get is, 'Oh, it tastes like chicken,'"
But right now, the meat is far more expensive than meat from animals. Now that the companies have been approved, they have the huge challenge of figuring out how to make much more meat far more cheaply.
For now, the lab-grown meat will mainly be served in expensive restaurants. It will probably be a long time before you'll be able to buy lab-grown chicken in stores.
---
Did You Know…?
Upside Foods and Good Meat are not the only companies working on cell-based meat. There are about 150 companies around the world working to replace meat from chicken, fish, pigs, cows and other animals with lab-grown substitutes.
* Good Meat is already selling its chicken in Singapore.