Odesa, Ukraine —(Map)
Two weeks ago, Russia dropped out of a deal that allowed Ukraine to safely ship its food to other countries. Now Russia is attacking Ukraine's ports, trying to prevent Ukraine from selling its grain. The effort is likely to lead to higher food prices worldwide.
Ukraine and Russia are both important food producers. Before Russia began its war on Ukraine in February, 2022, the two countries provided about 25% of the world's wheat and barley. They also produced a lot of sunflower oil.
Because of the war, it has been much harder for Ukraine to sell its food to other countries. This has made food prices go up around the world. In some places, like East Africa, huge numbers of people are facing a lack of food.
😕
This image has not been loaded because of your cookie choices. To view the content, you can accept 'Non-necessary' cookies.
Last year, an agreement called the Black Sea Grain Initiative allowed ships to carry food from Ukrainian ports without being blocked by Russia. Under that deal, over 35 million tons of food was shipped out of Ukraine.
But on July 17, Russia backed out of the deal. Russia said it would agree to the deal again only if Western countries lifted the sanctions put in place to punish Russia for invading Ukraine. It's very unlikely that the sanctions will be lifted.
Russia didn't just back out of the deal. Since it stopped supporting the shipping agreement, Russia has launched attack after attack on Ukraine's ports.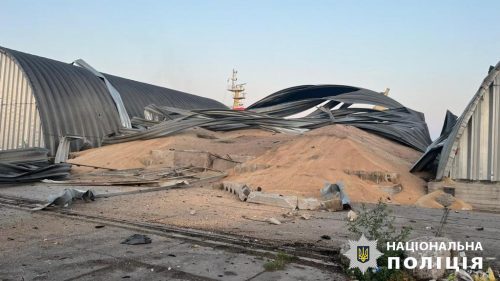 These attacks have destroyed thousands of tons of food supplies. In one attack on the port of Odesa, around 60,000 tons of grain were destroyed. The United Nations (UN) says that grain could have fed 270,000 people for a full year.
Russia's attacks have also destroyed equipment used for loading ships. Some experts worry that even if Russia changed its mind and allowed Ukraine to ship food supplies, the country's ports might not be able to do the job anymore.
Russia is also trying to scare off shipping companies, saying it might attack any ships that try to reach Ukraine's ports.
Because of Russian pressure on its Black Sea ports, Ukraine has been trying to send food out in other ways. One important way was along the Danube River. Until last week, Ukraine was shipping out over two million tons of grain every month using ports on the Danube.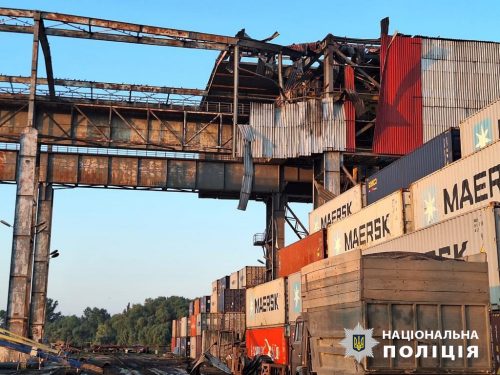 Last week, Russia launched a heavy attack on Reni, an important Ukrainian port on the Danube. Nearby ships waiting to be loaded with grain were left with nothing to carry.
Experts say the loss of food from Ukraine will have serious effects worldwide. Grain prices went up sharply after Russia backed out of the deal. Western leaders accuse Russia of using food as a weapon. UN leader Antonio Guterres warned, "When food prices rise, everybody pays for it."
African countries will be among those most affected. Last week, Russian President Vladimir Putin met with leaders of several African countries. He promised grain to six of the countries.* Not everyone was impressed. South African President Cyril Ramaphosa said the leaders didn't come for "donations". He said, "The Black Sea should be open."
* The six countries are: Burkina Faso, Central African Republic, Eritrea, Mali, Somalia, and Zimbabwe.
😕
This map has not been loaded because of your cookie choices. To view the content, you can accept 'Non-necessary' cookies.