St. Louis, Missouri —
A radio show host in St. Louis gave birth to her baby on the air. The radio station worked with the hospital so that listeners could hear as the baby was being born.
When Cassiday Proctor gave birth on Tuesday, February 21, she asked a worker at the hospital to hold a phone up. She wanted listeners to be able hear her son, Jameson, coming into the world.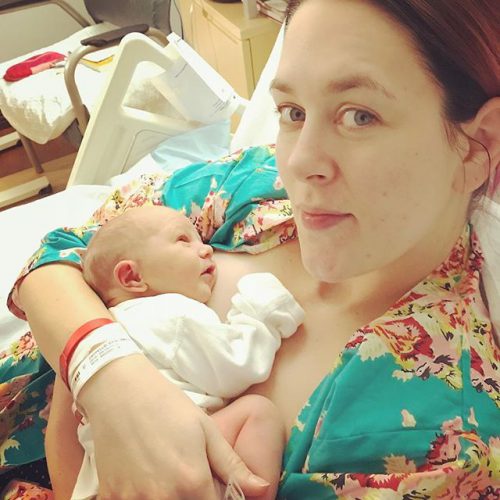 Cassiday Proctor is part of a morning radio show on a radio station called "The Arch" in St. Louis, Missouri. During the show, she and her cohosts spend a lot of time talking about events in their lives. For many months, Proctor has shared her thoughts about being a new mom with her listeners. Proctor told the BBC, "every day on our radio show I share all aspects (parts) of my life."

She even asked her listeners to help her name the baby. Listeners gave her hundreds of names. Some of the names were silly and some were serious. The listeners got to vote on the baby's name. The name Jameson beat other ideas, such as Anakin and StanTheMan.