Deadly Mudslides in Brazil
At least 94 people have died in Petrópolis, Brazil after heavy rains caused serious flooding and mudslides. In just three hours on Tuesday, the town got over 10 inches (25.8 centimeters) of rain. The mudslides and racing water swept away houses and cars.
It's not clear how many people are missing. Rescuers are still trying to reach some mud-covered areas. At least 400 people have been left homeless. Many are staying in local schools.
😕
This image has not been loaded because of your cookie choices. To view the content, you can accept 'Non-necessary' cookies.
In recent years, Petrópolis has grown. It's become a popular place to come to escape the heat. Many trees have been cut down to make room for houses, so there aren't as many roots to hold the dirt in place. In many places, lots of poorly built houses are crowded onto hillsides. There's often not a good way for water to drain.
Petrópolis has suffered from terrible mudslides before. In 2011, over 900 people were killed. The city has made plans to improve protection against landslides, but the work has gone slowly.
😕
This image has not been loaded because of your cookie choices. To view the content, you can accept 'Non-necessary' cookies.
Students in Zimbabwe were set to go back to school on February 7 after a long break because of the coronavirus pandemic. But days before school started back up, teachers at Zimbabwe's state schools went on strike. The teachers say they need more money to survive. They want to go back to the amount of money they made in 2018, which was about $540 a month.
In 2018, the country stopped paying teachers in United States dollars. Instead, they began using the country's new currency, the Zimbabwe dollar. But the Zimbabwe dollar has lost so much value that it's only worth a fraction of what it was worth a few years ago. Now teachers earn roughly US $100 a month. For many, this isn't even enough money to travel to and from school.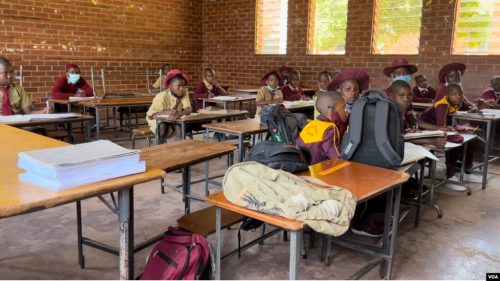 When teachers didn't show up for work, Zimbabwe's government suspended 135,000 teachers. That's about 95% of the country's teachers. Now Zimbabwe's High Court says suspending the teachers was against the law.
The government has offered the teachers a 20% increase, but teachers refused the offer. Until the situation is resolved, Zimbabwe's schools will have no teachers.
Car Owners Can't Change Radio Station
Lots of drivers in Seattle, Washington have an unusual problem – they can only listen to one radio station. The problem is affecting owners of some Mazda cars made between 2014 and 2017. Earlier this month, many of the car owners discovered their car radios could only play KUOW, a Seattle public radio station.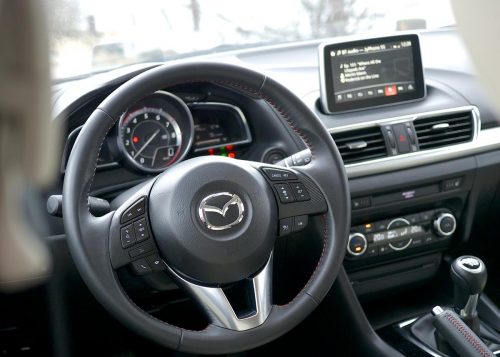 The problem is actually bigger than just the radio. The radios are part of a complicated entertainment system. Most other parts of the entertainment systems, like GPS and Bluetooth, don't work either. In some cases, the entertainment systems keep shutting down and starting up again.
Mazda thinks the problem was caused by an image file sent through KUOW's digital radio signal. Sometimes digital radio stations send out pictures along with the songs they play – for example, pictures of the singer or an album cover. The computer that runs the entertainment system probably damaged itself by trying to open one of these files the wrong way.
---
Did You Know…?
Fixing the entertainment system isn't cheap – replacing it costs about $1,500. But Mazda is now offering to replace them for free. The only problem is that because of supply chain trouble, it could take a long time for the parts to arrive.