Lake Macquarie, Australia —(Map)
Tourists in Australia are being warned not to feed the kangaroos. Not only is human food bad for the kangaroos, it is also causing the kangaroos to attack humans.
Morisset Hospital in Lake Macquarie, Australia is a place where tourists know that they can meet with kangaroos. Many websites have written about the cute kangaroos there, which are supposed to be "tame enough to get close to and take photos with".
Because of this, the area around the hospital is popular with tourists. Between 2,000 and 3,000 tourists visit there each week.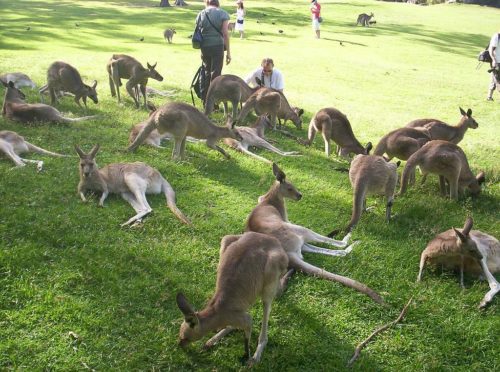 Most people say the tourists visiting is not a problem. The kangaroos are usually tame and can sometimes even be petted.
The problems come because the tourists are feeding the kangaroos. Often the tourists use food to try and get the kangaroos close enough to pet them or to take pictures with them. This is happening more and more as people want to take pictures to put on social media .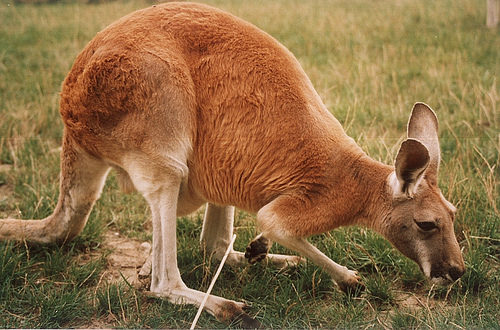 The people offer them potato chips, cookies, or other "junk food". Even carrots are junk food for Kangaroos. Kangaroos normally only eat grass, so for them, all this food is very rich in sugar. They like it and want more of it, even though it is bad for them.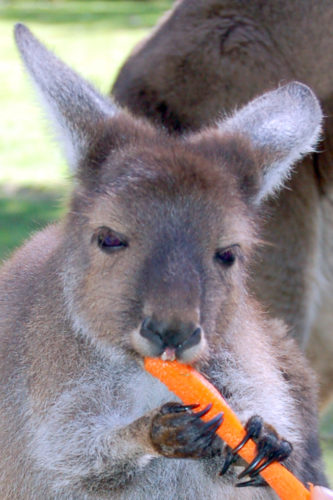 Because people have been feeding them, the kangaroos are starting to expect it. "If they see a carrot and they've been fed a carrot 100 times before by a tourist, then they're going to come up and take that carrot," said Andrew Daly, who works at an animal park in Sydney. When they take the food, he said, "they can kick, they can scratch with their front paws and do quite a bit of damage."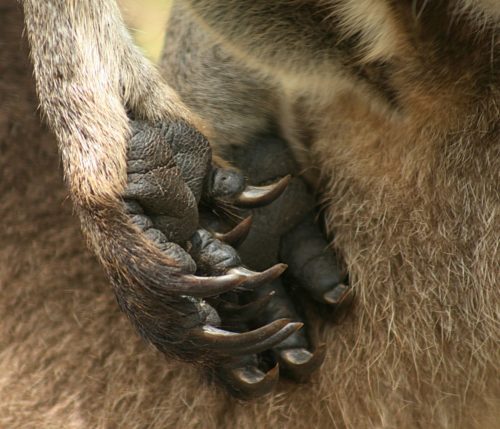 Shane Lewis drives a bus that takes tourists to see the kangaroos. He says people are kicked and scratched almost every day. He has been taking pictures of some of the ways people have been hurt. Many people have been cut badly. One person needed 17 stitches because of a cut from a kangaroo. Mr. Lewis shows the pictures to new tourists to warn them about the dangers of feeding the kangaroos.
Greg Piper is a politician who is working to solve the problem. He thinks that putting up more warning signs and making sure that the signs are in many different languages will help. "People don't understand they are wild animals and have to be treated as such," says Mr. Piper.
One visitor who was attacked seems to agree. "We didn't know that we shouldn't feed them," she told the BBC. "Everyone does, so we thought it's ok to do it."
😕
This map has not been loaded because of your cookie choices. To view the content, you can accept 'Non-necessary' cookies.