Jerusalem, Israel —(Map)
US President Donald Trump has moved the US embassy in Israel to Jerusalem. In the protests that followed, 60 people were killed and around 1,700 were hurt. Here is a look at the story behind the news.
The problems in and around Israel are very old. Most of the problems are about religion and about different groups wanting the same land. Jerusalem, which Israel calls its capital, is very important to three different religious groups: Jews, Muslims, and Christians. They all believe it is a holy city.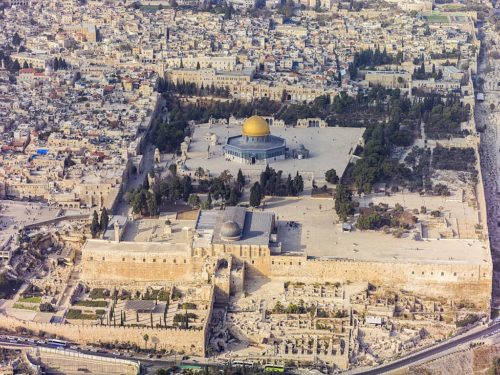 The area where Israel is now used to be called "Palestine". After World War I, this area was controlled by the British. Both Jewish people and Arab people lived in the area. Both groups felt like the land belonged to them.
In 1947 the United Nations suggested a way to split the land. Under this idea, the city of Jerusalem would not have belonged to any country. Jewish leaders agreed to this idea, but the Arabs did not.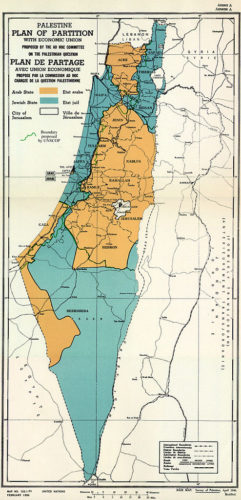 In 1948, the Jewish people in Palestine said that they were now an independent country called Israel. The next day, they were attacked by several of the countries around them. Israel won the war and got a lot of land, including West Jerusalem. Hundreds of thousands of Arabs from Palestine (Palestinians) lost their homes.
In 1967, Israel thought Egypt might attack it. Israel decided to attack Egypt first. Again there was a war with many countries, and again, Israel won. Israel got even more land this time, including East Jerusalem. Once more, hundreds of thousands of Palestinians were left without a place to live.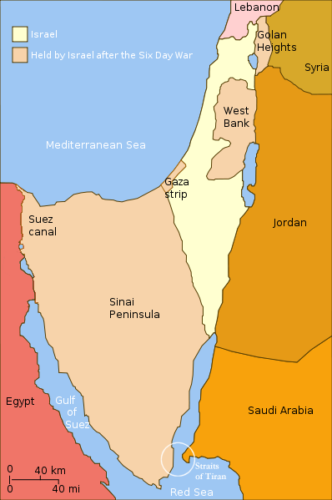 Even though Israel says Jerusalem is its capital, most countries do not agree. They believe that Jerusalem is too important to too many people for it to belong to just one country. Palestinians believe that Jerusalem is their capital. They do not like the idea of their holy city being under the control of a country with a different religion.
So most countries have the people who represent them in Israel (diplomats ) work in the city of Tel Aviv. Embassies are the main offices for these people.
Before this, the US also had its embassy in Tel Aviv. The US has acted like it was in the middle, trying to bring peace to both Israelis and Palestinians.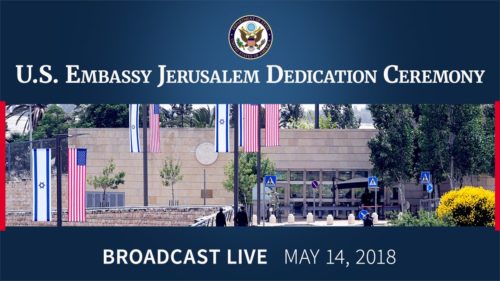 So when Mr. Trump decided to move the US embassy to Jerusalem, it sent a strong message. Especially since the embassy opened exactly 70 years after Israel became a country and hundreds of thousands of Palestinians lost their homes.
To Israel, it seems like Mr. Trump is saying, "Yes, the US agrees that Jerusalem is really yours." To Arabs who have lost their land and control of their holy city, it seems like Mr. Trump is saying that the Palestinians will never get their land or their city back.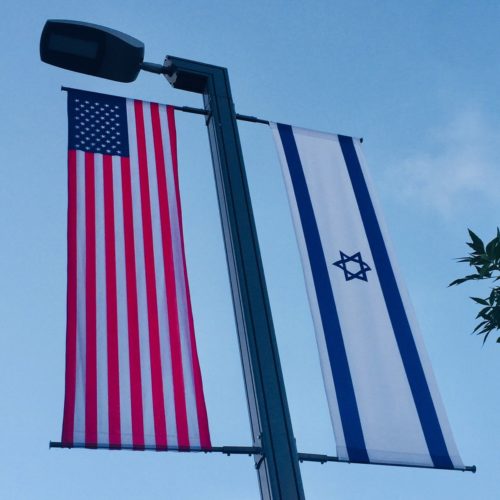 As the US was opening its new embassy in Jerusalem, thousands of Palestinians were protesting about 60 miles away. Israeli soldiers tried to stop the protestors. They shot tear gas at the protestors to make them go away. Tear gas makes people's eyes feel like they're burning and it makes it hard to breathe.
The Israelis also shot bullets at the protestors. The soldiers killed 60 people and around 1,700 people were hurt.
Many countries are complaining that Israel was too rough. The US says that what Israel did was all right. The Palestinians say they will keep protesting.
😕
This map has not been loaded because of your cookie choices. To view the content, you can accept 'Non-necessary' cookies.