Sentosa, Singapore —(Map)
The leaders of the US and North Korea met on Monday for the first time ever. The historic summit (meeting) between Donald Trump and Kim Jong Un was held in Singapore. The meeting did not create any big new agreements, but it is still an important change in the way the two countries treat each other.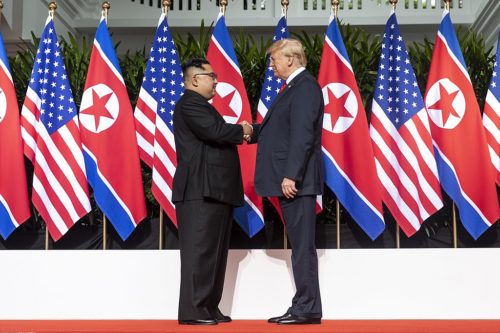 The Korean war started in 1950 and never officially ended. The fighting was stopped and the country was split into North and South Korea, but there was never a peace agreement. Each country has always felt like the other country might attack it.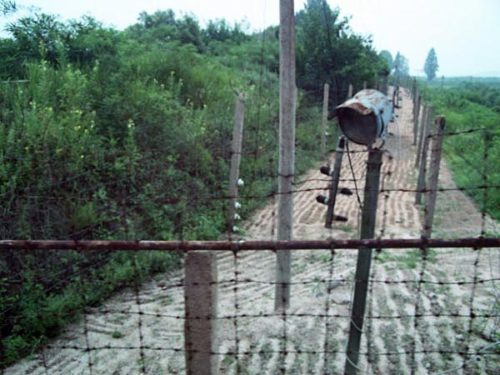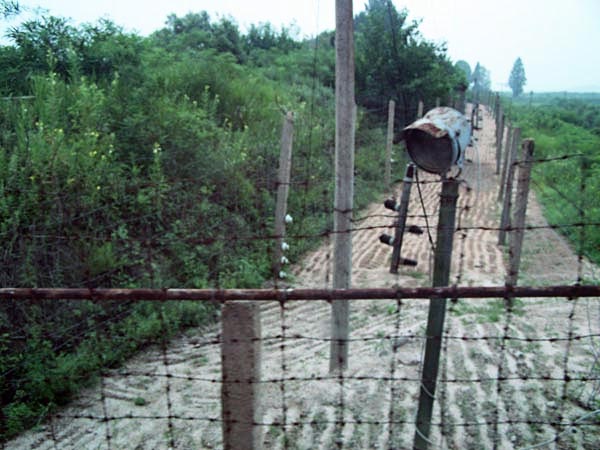 The US has always helped South Korea. The US still has tens of thousands of soldiers in South Korea. Once a year US and South Korean soldiers and sailors train together, practicing for a possible war. These activities are often called "war games".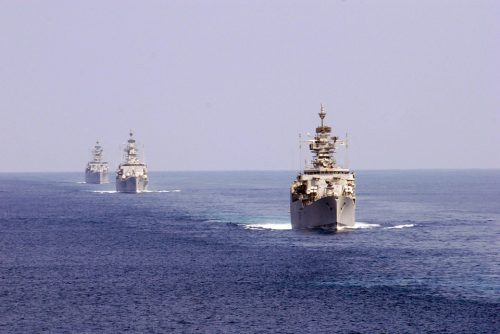 North Korea has worked hard to build up its army. It is also working to create nuclear weapons – some of the deadliest weapons ever. North Korea has threatened to attack the US with nuclear weapons. It is also working on "cyber weapons" – ways to attack computer systems. North Korea has been behind some "cyber attacks" on other countries.
Over the years, there have been some agreements between the US and North Korea, but the agreements have always been broken. This is the first time that the two leaders of the two countries have met.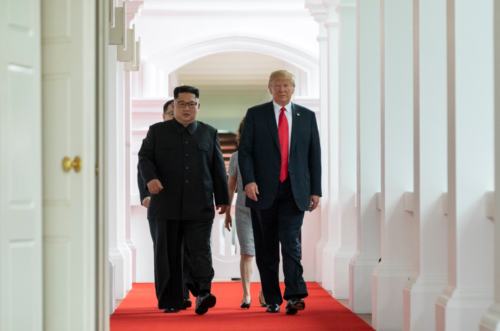 Mr. Trump and Mr. Kim met alone for about 40 minutes, with only translators there to help them speak to each other. Later, they met again, but this time with teams of helpers.
Together, they worked out a short agreement that both leaders signed. Both Mr. Trump and Mr. Kim seemed to be pleased with the way the talks went.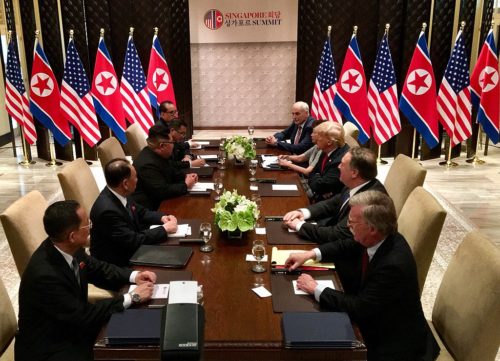 The agreement that they reached is not much stronger than the agreements that the US and North Korea have made before. One of the main points is that North Korea will get rid of its nuclear weapons program. Both countries agreed to work toward peace.
After the summit, Mr. Trump surprised many people by saying that the US would stop its war games with South Korea. This was not part of the written agreement. Many people think that Mr. Trump should have waited to see if Mr. Kim kept his part of the agreement.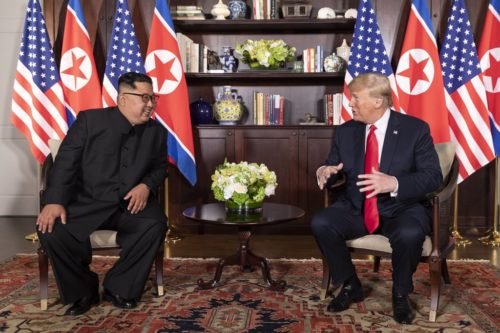 Still, several leaders from around the world said they thought that the meeting was a good first step. And it shows a surprising change for both leaders. Just last fall they were calling each other names on the Internet. Mr. Trump said that the two now have a special friendship, and that things "will be very different than in the past."
😕
This map has not been loaded because of your cookie choices. To view the content, you can accept 'Non-necessary' cookies.