Washington, DC, USA —(Map)
US President Trump has agreed to meet with the North Korean leader Kim Jong Un. This will be the first time the leaders of those two countries have met. Recently people have worried that the US and North Korea might go to war.
After the Korean War, Korea was split into North Korea and South Korea. Since then, no US president has ever met with the leader of North Korea. The US has supported South Korea, but the US and North Korea have never been friendly.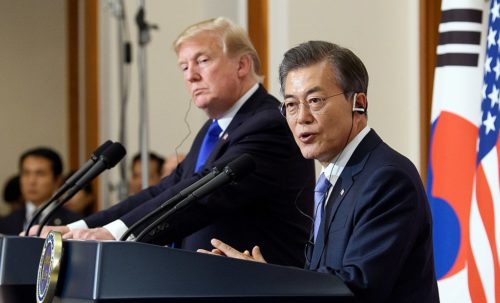 Recently things have gotten worse. North Korea has tested nuclear missiles, which have many people worried. Mr. Trump has threatened North Korea. He has worked with other countries to put sanctions on North Korea – to stop buying and selling with the country in order to make life harder for North Koreans. The two leaders have even called each other names.
In the months before the Winter Olympics, which were held in South Korea this year, North Korea and South Korea started talking more. This was new and unusual. They even put their players together to make one Korean ice hockey team in the Olympics. In March, the North Korean leader, Kim Jong Un, met with people from South Korea. He said that he would meet with Mr.Trump.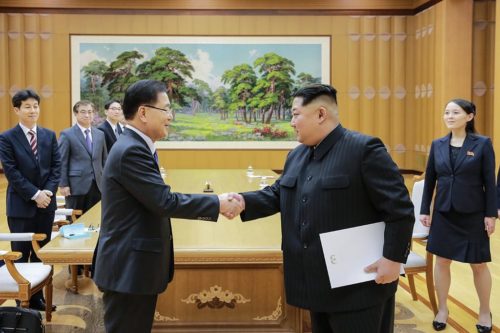 Now President Trump has agreed to the meeting. The two men plan to meet by May. Many people were surprised that Mr. Trump said yes. Usually there are many steps before the leaders of two countries agree to talk. Normally, other people in the governments of two countries meet many times before the big meeting. They do this so that they can talk about the problems and find ways to agree.
Some people think the meeting is very good news. They think it may help the USA and North Korea solve some of their problems. Other people are not hopeful about the meeting. They think that it will help North Korea show that it has power, but that the meeting will not solve any real problems.
😕
This map has not been loaded because of your cookie choices. To view the content, you can accept 'Non-necessary' cookies.