Stragnas, Sweden —(Map)
Thieves in Sweden have stolen royal crowns and other valuable items from a display case in a church. In a daring daytime robbery, thieves smashed the case and took the treasures away in a speedboat.
Stragnas Cathedral is an old church not far from Lake Malaren. Until just a few days ago, the church had a display case which held some very important Swedish treasures: the crowns that the Swedish king Karl IX and his wife, Kristina had been buried in.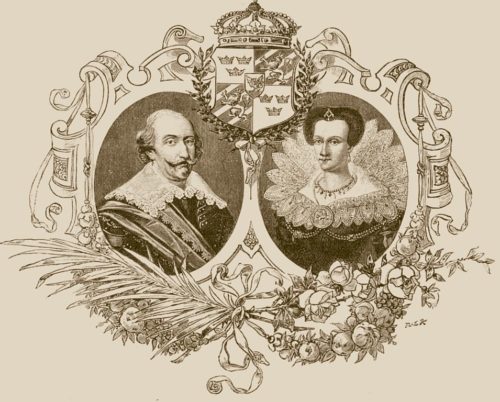 The case also had other symbols of the king and queen – orbs, which look like small balls with crosses on the top, and scepters, which are fancy sticks used by kings and queens. The items were from the early 1600s, but were dug up later to put on display.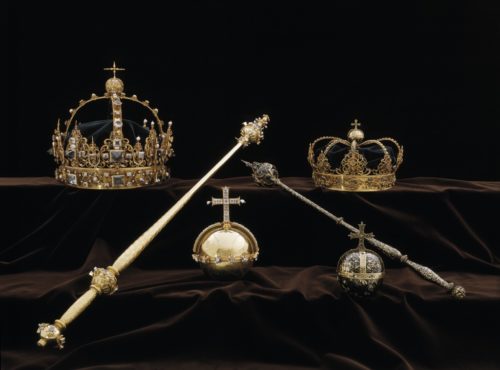 These treasures are not so fancy or valuable as the real crown jewels of Sweden. That's because these were meant to be buried with a king and queen when they died. But they are made of gold, so they are valuable, and they are important to the history of Sweden.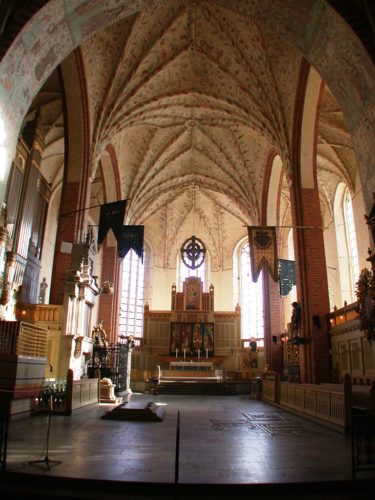 Around lunchtime on Tuesday, while other people were walking around the church, two people smashed the case. The case was locked and had an alarm, but that didn't seem to bother the thieves. They took the two crowns and the king's orb (the larger one).
The thieves got away on bicycles, which they rode down to the water of Lake Malaren. From there, people said they got in a motorboat and raced away.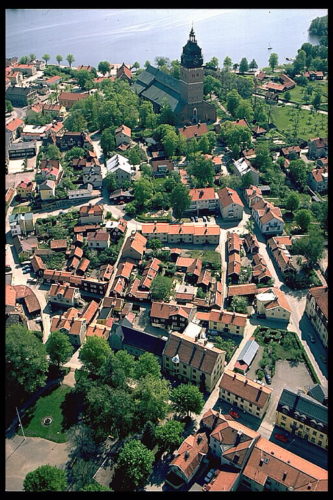 Police searched for the robbers, using boats and helicopters. But no one was able to find the thieves. Lake Malaren offers many hiding spots. It's a big lake with thousands of islands and a coast that goes in and out.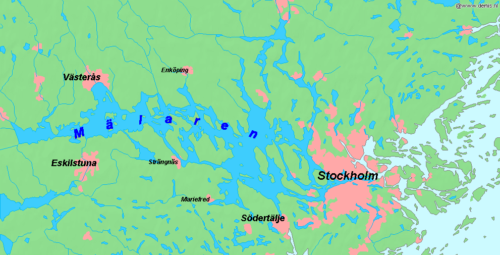 The police say that the robbery was very well-planned. But they are still hopeful that they will be able to find the thieves. A person speaking for the police said that the items were so well known that they would be "impossible to sell".
Police in other countries have been asked to look out for the treasures.
This is not the first time that old Swedish crowns have been stolen. In 2013, another crown and scepter were stolen from a different city on the shore of Lake Malaren. That time, the treasures were found in garbage bags by the side of a highway.
😕
This map has not been loaded because of your cookie choices. To view the content, you can accept 'Non-necessary' cookies.